In 2015-16 obesity affected over 93 million adults in the United States — nearly 2 out of every 5 Americans aged 20 and older. Community pharmacies interact with patients with obesity on a nearly daily basis and have an unparalleled opportunity to reach this market with critical health services.
The primary focus of this home study is to educate the community pharmacist on the medical and support needs of the patient who is evaluating, undergoing, and/or completed bariatric weight-loss surgery. In 2015, almost 200,000 bariatric surgeries were performed in the United States; pharmacists and pharmacy technicians need to be aware of the medication requirements and impact of a patient's bariatric surgery.
The overall goal of this 15-hour knowledge based program is to provide the pharmacist and technician with information and resources to effectively counsel and treat patients with obesity, especially those who are considering or have undergone bariatric surgery.
Obesity and Treatment Options
Obesity and its causes, co-morbidities associated with obesity, and possible treatment options available, including diet, medication, and bariatric surgery
Bariatric Preoperative Process
Selecting a good bariatric team, preoperative evaluation by bariatric team and third-party payers, and preoperative activities for the patient
Postoperative Management of Bariatric Surgery Patients
The postoperative process for the patient, including complications, diet, medication management, exercise, support from groups and healthcare professionals, alcohol consumption, and changes in routine medical procedures or tests
Nutritional Support of Bariatric Surgery Patients
Preoperative and postoperative nutritional support needs of the bariatric patient, including micro- and macronutrients and monitoring parameters
Drug Absorption and Medication Management of Bariatric Surgery Patients
An overview of medications prescribed and administered postoperatively to bariatric patients and general guidance on how to adjust doses in different drug classes to treat post-op bariatric surgery patients
Upon completion of this program, the Pharmacist or Pharmacy Technician should be able to:
Define obesity and identify causes for obesity in individuals
List nonpharmacologic treatment options to lose weight
List weight-loss drugs that are commercially available and other medications that can cause weight loss
Describe bariatric surgery and procedure options for losing weight
List the advantages and disadvantages of the different bariatric surgery and procedure options
List the requirements to qualify for bariatric surgery by both the bariatric team and by the third-party payers
Discuss the components of the psychological exam to assess a patients readiness for bariatric surgery
Define the Liver Reduction Diet (LRD) and its purpose in the preoperative process for bariatric surgery
Discuss the management of co-morbidities prior to surgery
Discuss the preoperative preparation process for bariatric surgery after approval has been granted
List the expectations of patients immediately following bariatric surgery
Discuss pre- and post-op medication management of bariatric surgery patients
Provide general progressive diet guidelines for post-op bariatric surgery patients
Discuss the importance of exercise, tracking, and support for post-op bariatric patients
Describe potential complications and adverse effects following bariatric surgery and options to correct or prevent them
Discuss alcohol consumption in a post-op bariatric patient and changes in absorption and metabolism of the alcohol
Discuss changes in other medical procedures in a post-op bariatric patient and alternative options to perform them
Discuss the nutritional guidelines for both preoperative and postoperative bariatric surgery patients
Assess the risks and recognize the symptoms of nutritional deficiencies in bariatric surgery patients
Identify which salt forms or sources of vitamins and minerals are readily absorbed by the human body
Discuss the role of each micronutrient and macronutrient in the human body
Recommend the appropriate supplement(s) to meet the individual needs of a bariatric patient
List the monitoring parameters to assess the nutritional status of a postoperative bariatric patient
Discuss the rationale for medications that are added immediately following bariatric surgery
Review the acceptable dosage forms for postoperative bariatric patients
Explain the effects of alcohol on postoperative bariatric patients
Discuss the use of medications in different drug classes and recommend appropriate medications, doses, and dosage forms
Use pharmacokinetic properties of drugs to help determine dosing regiments for drugs
List monitoring parameters to evaluate effectiveness or toxicity of medications in postoperative bariatric patients
Make recommendations to patients about the use of medications after surgery
To receive the Letco EVP price, after creating a profile, enter the discount code provided by Letco on the payment screen.
NEW! LETCO EVP participants save 20% on member and non-member prices for ACA Home Studies. Click HERE to learn more.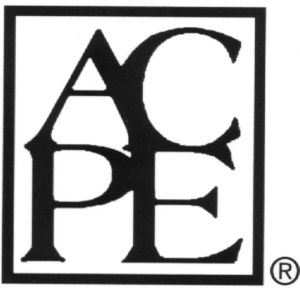 Bariatric Home Study, a knowledge-based course, has been approved for 15 contact hours (1.5 CEU) of continuing education credit obtained in the home study with ACPE Universal Activity Number UAN: 0201-0000-18-067-H04-P/T.  Attendees will be required to complete an evaluation form at the completion of the program. Attendees requesting CE will be required to provide their NABP e-Profile ID and birthdate (MMDD) to receive credit for any ACPE-accredited CPE session. Due to new ACPE regulations, if required information is received after 60 days, a $250 late fee will be assessed before CE will be processed.
Minimum System Requirements
Processor: 1 GHz | Hard Drive: 32 GB | Memory (RAM): 1 GB | Sound card w/speakers | Internet Access: 10 Mbps download
Supported Browsers
Latest Chrome Version | Latest Firefox Version | Latest Edge Version | Latest Safari Version | Internet Explorer 11