ACA's instructors bring real-world experience and insights into the classroom and provide technical and marketing experience.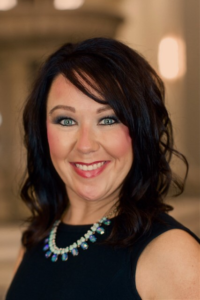 Bio
Keri Hunter
Keri Hunter, CPhT, MBA is currently employed by Fountain Plaza Pharmacy, in Morristown, Tennessee. Keri received her Bachelor in Business Administration (Marketing) degree from East Tennessee State University in 2006 and her Masters in Business from Milligan College in 2013. Keri has been a Certified Pharmacy Technician for 14 years and has served many roles in the pharmacy industry during that time. She very quickly developed a passion for compounding, particularly veterinary therapy. She has been extensively trained in sterile and non-sterile compounding (USP <795> and <797>), quality assurance/control, calculations, regulatory issues, marketing and sales, and leadership. She is experienced in PCAB and ACHC Accreditation, has served as a consultant for compounding and retail pharmacies, and recently launched a new home infusion division. Keri has several years of experience in training pharmacy technicians and staff, provider education, and speaking engagements in the compounding industry. She was chosen as PCCA Technician of the Month in April 2012 and regularly attends various continuing education events. She has worked with pharmacists, physicians, veterinarians, and universities to develop new compound formulations, stability studies, and training/education.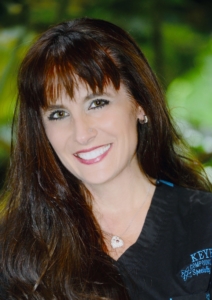 Suzanne Keyes
PharmD, FACA, IFMCP
Bio
Suzanne Keyes
As a single mother of three children under the age of 3, Suzanne Keyes attended the pharmacy program at Southwestern Oklahoma State University. Once graduating the 3 year BS program in just under 2 ½ years, she went on to enter her profession as a retail pharmacist in her home town of Dallas. Within 2 years of completing her BS degree, she returned to western Oklahoma, took a new staff position at the local hospital, married & blended a family of 5 and enrolled in the non-traditional PharmD pathway offered by the University of Oklahoma. Suzanne obtained her Doctor of Pharmacy in 2004. Over her 20 year career, Suzanne has had additional experience in retail management, nursing home consulting and handling prior authorization claims for a large pharmacy benefits manager.
Almost five years ago, Suzanne & her husband Mike built Keyes' Compounding in Elk City, Oklahoma. What once began as a cash model, compounding only facility eventually was transformed into an insurance based hybrid pharmacy. Suzanne has expanded her practice to include a more holistic approach to wellness. Realizing she is one of the only functional medicine pharmacies in the state, Suzanne offers a wide variety of more advanced, specialized testing including: neurotransmitter testing, hormone testing, IgG food sensitivity testing, micronutrient deficiency testing, microbiome and GI profile testing, SIBO/parasitology testing, etc.
In addition to several academic Keyes professional recognitions and awards, Suzanne's most recent accomplishments and ventures include becoming a Fellow with the American College of Apothecaries and is currently enrolled in the multi-year certification program through the Institute for Functional Medicine.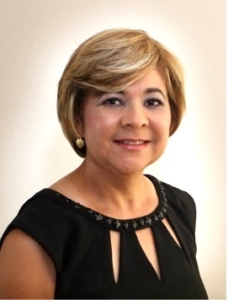 Marisol Lopez
RPh, MPH, FACA, FACVP
Bio
Marisol Lopez
Marisol Lopez earned her Bachelor degree in Pharmaceutical Sciences in 1990 from the University of Puerto Rico (UPR). In June 2007, she completed her Master degree in Public Health, at Medical Science Campus with a major in Public Health Administration.
Marisol has received trainings and certifications on USP <797> Pharmaceutical Compounding, Sterile Preparations and  USP <795> Pharmaceutical Compounding – Nonsterile Preparations Non Sterile  at U.S. Pharmacopeial Convention (USP) Rockville, MD;  Sterile and Non Sterile Compounding and Veterinary Symposiums from Professional Compounding Centers of America (PCCA).  She also participated in international compounding courses in  Salvador Bahia, Brasil and  Madrid, Spain.
Marisol works as an Adjunct Professor at the School of Pharmacy of PR and has developed non-sterile and sterile compounding laboratory experiences for first and second year pharmacy students. She has offered continuing education presentations in USP 795 and USP 797 for the Continuing Education Division of the School of Pharmacy, University of PR, and the Puerto Rico Pharmacists Association, (Colegio de Farmaceuticos de PR). In addition, Marisol has collaborated in the development of the compounding sections of the Pharmacy Act of Puerto Rico.
In 2006, Marisol developed an aseptic techniques training for Spanish speaking pharmacist and pharmacy technicians, based on USP 797, and continues providing consultations and courses to promote the adherence to quality in compounding.
Marisol has participated in clinical research activities and aseptically compound study agents, following USP 797 regulations, in drug-study protocols in the Clinical Research Center for the School of Medicine at  UPR.
As part of  her active participation in the pharmacy profession in PR,  Mrs. Lopez  received the honor to be the recipient of the Innovative Pharmacist of the year  Excellence in Innovation Award  on 2014, from the Puerto Rico Pharmacist Association (Colegio de Farmaceuticos de Puerto Rico) Sponsored by Upsher-Smith Laboratories.
At the present she is the President of International Society of Pharmaceutical Compounding (ISPhC) based in Spain,  part of the Board of Directors of the International Academy of Compounding Pharmacists (IACP) and a Pharmacist Member of the  American College of Apothecaries (ACA).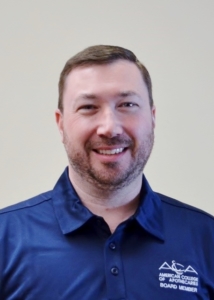 Bio
Nathan Pope
Nathan completed a Community Pharmacy Practice Residency in 2003, with the University of Houston College of Pharmacy after completing his B.S. in pharmacy and Pharm.D. from Rutgers: The State University of New Jersey. Since then, Nathan has been managing and practicing in various innovative practice settings including Walgreens Patient Care Center, Walgreens Specialty Pharmacy, and Pharmaca Integrative Pharmacy, and Live Oak Pharmacy. Currently, Nathan is Clinical Assistant Professor at The University of Texas at Austin College of Pharmacy while continuing to practice at Forty Acres Pharmacy. Forty Acres Pharmacy serves The University of Texas at Austin community.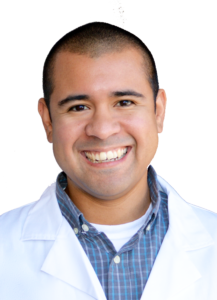 Andy Ruiz
PharmD, MSc, FACA
Bio
Andy Ruiz
Andy Ruiz is the Chief Operations Officer and Partner at Stonegate Pharmacies, Stonegate Pharmacy, Stonegate Pharmacy at the Village and Stonegate Pharmacy at Westlake. He is also an Adjunct Assistant Professor for the University of Texas at Austin College of Pharmacy, faculty preceptor for Midwestern University College of Pharmacy, and faculty preceptor for Incarnate Word University Feik School of Pharmacy. Andy is also a Fellow of the American College of Apothecaries. Andy attended The University of Texas at Austin for 2 years prior to entering the UT Austin College of Pharmacy where he earned his Doctor of Pharmacy in 2008. After completion of his Doctor of Pharmacy, Andy helped design and implement the first combined Master of Science in Pharmacy and Community Pharmacy Residency. He was also the first trainee of this ASHP accredited residency. In May of 2011, Andy moved to Austin, Texas and joined Texas Compounding Pharmacy. In January of 2012, Andy moved to Stonegate Pharmacy and assumed his current position as business partner and Pharmacist-in-Charge. Andy is responsible for developing Stonegate Pharmacy's compounding and wellness services. Andy is currently a member of the National Community Pharmacist Association (NCPA), Texas Pharmacy Association (TPA), American College of Apothecaries (ACA), Alliance of Independent Pharmacists of Texas (AIP), and The International Academy of Compounding Pharmacists (IACP). Andy is also active in research and his current research is focused on the safety and efficacy of various routes of administration for Bioidentical Hormone Replacement Therapy in menopausal women.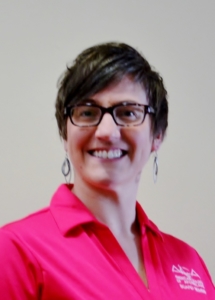 Nancy Stoehr
PharmD, FACA, FIACP
Bio
Nancy Stoehr
Nancy Stoehr earned her PharmD from the University of Wisconsin Madison School of Pharmacy in 2006 and is currently enrolled in the Master of Education  Teaching and Learning program at Concordia University Wisconsin. She is a Fellow of the American College of Apothecaries and a Fellow of the International Academy of Compounding Pharmacists. Nancy has been carrying out her vocation as an Assistant Professor at Concordia University Wisconsin School of Pharmacy since 2012 where her teaching focus is pharmaceutical dosage forms and extemporaneous pharmaceutical compounding for the community patient. Her research focuses on stability and quality of compounded dosage forms and formulation development as well as scholarship of teaching and learning within the non-sterile compounding laboratory. Nancy has a background in sterile compounding as a home infusion pharmacist and as a hospital pharmacist. She is currently continuing her pharmacy practice as a compounding pharmacist with Skywalk Pharmacy in Milwaukee, WI which has a non-sterile pediatric community compounding focus. She enjoys incorporating practice and research into her education of technicians, pharmacists and future pharmacists.