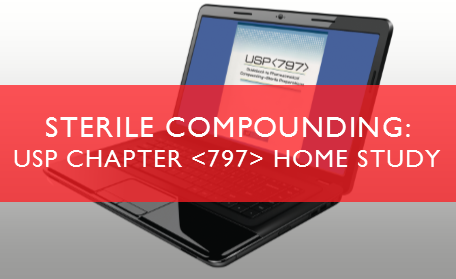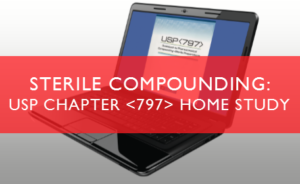 This is a home study program designed to introduce participants to current version of USP Chapter <797>. USP Chapter <797> describes the minimum practices and quality standards to be followed when preparing compounded sterile human and animal preparations (CSPs).
This 20-hour home study is an optional companion to the Comprehensive Sterile Compounding course for technicians and pharmacists. After successful completion of the two courses, the participant will have earned 40.0 hours of Sterile Compounding CE. This course may also be taken independently of the Comprehensive Sterile Compounding Course.
At the completion of this activity, the participant will be able to:
Identify the requirements and standards described in this chapter
Distinguish between the two risk categories
Determine the minimum qualifications for personnel preparing and handling CSPs
Review the importance of developing a training program for persons performing sterile compounding
Determine proper facility design based on workflow, area, number of personnel placement of equipment, etc
Recognize the need for an environmental monitoring program
Determine a cleaning and disinfecting schedule with the minimum frequency described in USP Chapter <797>
Recognize sterilization methods and circumstances in which they are employed
Recognize all the parameters involved in release testing, labeling, and establishing beyond-use dating
Review the formal Quality Assurance and Quality Control program as outlined in USP Chapter <797>
Recognize proper handling, storage, packaging, and transportation of compounded sterile preparations
Recognize the importance of complete and accurate documentation
Identify radiopharmaceuticals and the risks associated with compounding them
To receive the Letco EVP price, after creating a profile, enter the discount code provided by Letco in the box below and click "APPLY".
Purchase of the USP Chapter <797>
Home Study is limited to a single user and a single download. Course materials are copyrighted by the American College of Apothecaries and may not be duplicated, reproduced, or disseminated without express written permission. All rights reserved © 2018.
This home study is currently being reviewed and updated.
NEW! LETCO EVP participants save 20% on member and non-member prices for ACA Home Studies. Click HERE to learn more.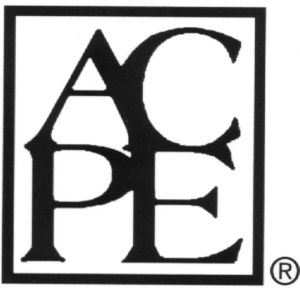 Sterile Compounding: USP Chapter <797> Home Study, a knowledge-based course, has been approved for 20 contact hour (2 CEUs) of continuing education credit obtained in the home study with ACPE Universal Activity Number UAN: 0201-0000-18-070-H04-P/T. Attendees will be required to complete an evaluation form at the completion of the program. Attendees requesting CE will be required to provide their NABP e-Profile ID and birthdate (MMDD) to receive credit for any ACPE-accredited CPE session. Due to new ACPE regulations, if required information is received after 60 days, a $250 late fee will be assessed before CE will be processed.