Learn About Membership in ACA
Feb
22
Wed
ACA / IACP / ACVP Educational Conference

@ Loews Coronado Bay Resort
Feb 22 @ 6:00 pm – Feb 25 @ 12:00 pm
Don't miss this one-of-a-kind, 3-in-1 conference that is bringing the pharmacy profession together in paradise.
[button link="http://www.educationalconference.org" color="blue" text="light"]Educational Conference Website & Registration[/button]
What you can expect in 2017:
• Choose from 18 CE contact hours focusing on the hottest topics and trends in retail pharmacy today—including clinical, compounding, and veterinary compounding.
• Participate in "This Works for Me" Sessions and hear top independent pharmacists from across the country share their best practices and success stories to increase your bottom line.
• Enjoy networking opportunities with colleagues.
• Build relationships with featured exhibitors and learn more about the latest products and services that will boost your productivity.
• Stay at the Loews Coronado Bay Resort—just steps from the Pacific Ocean and Silver Strand Beach with easy access to San Diego's Gaslamp District and world-famous San Diego Zoo.
• Take advantage of discounted registration fees and travel grants for Pharmacy Students in addition to a single-day rate on Saturday for local pharmacists and technicians.
Mar
1
Wed
LIVE Webinar: Preparing For

&

Handling an FDA Inspection
Mar 1 @ 1:00 pm – 2:00 pm
[button link="https://ce.americancollegeofapothecaries.com/index.cfm?pg=semwebCatalog&panel=showLive&seminarid=7525" color="blue" text="light"]Register Online[/button]
Summary
Preparation will help the business in working as a team and calmly handling all unexpected visitors and inspections. Detailed standard operating procedures are a teaching tool and help develop more consistent processes which will result in more consistent results. Developing better training, standardization, and documentation practices will help prevent and track errors and deviations in processes. Using professional and precise communication in house and with inspectors from any agency is beneficial in helping your business.
Objectives:
Outline how to prepare for the FDA inspection
Identify How to handle an FDA inspector when they are on site
Define Responses to 483s or warning letters
This is a knowledge-based CE activity and is targeted to pharmacists and technicians.
The American College of Apothecaries (ACA) is accredited by the Accreditation Council for Pharmacy Education as a provider of continuing pharmacy education. ACA has accredited this program for 1.0 contact hour (0.1 CEUs) of continuing education credit for pharmacists and technicians. ACPE UAN: 0201-0000-17-030-L04-P and 0201-0000-17-030-L04-T.
Mar
3
Fri
Veterinary Compounding Essentials – Letco

@ ACA National Training Lab
Mar 3 @ 8:00 am – Mar 4 @ 5:00 pm
[button link="http://events.constantcontact.com/register/event?llr=hyaoj9gab&oeidk=a07eddtlstm7606a3f0" color="blue" text="light"]Register Online[/button]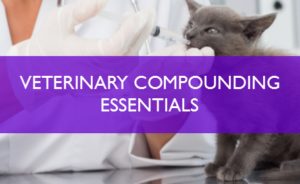 VETERINARY COMPOUNDING ESSENTIALS is a 15 hour practice-based course that introduces pharmacists, technicians, and marketers to veterinary pharmacy compounding. The program provides fundamental techniques for effectively growing the veterinary compounding practice, including calculations, proper safety practices, hands-on compounding, and marketing.
Funding for this class was made possible in part through an unrestricted grant-in-aid from Letco Medical LLC.
View or download Course Flyer (includes Objectives, Fees, Class Policies)
View or download Course Schedule
A professional pharmacy organization dedicated to advancing the entrepreneurial spirit of member pharmacists through education, innovation, mentoring, fellowship and training.