Benefits for Fellows and Members from ACA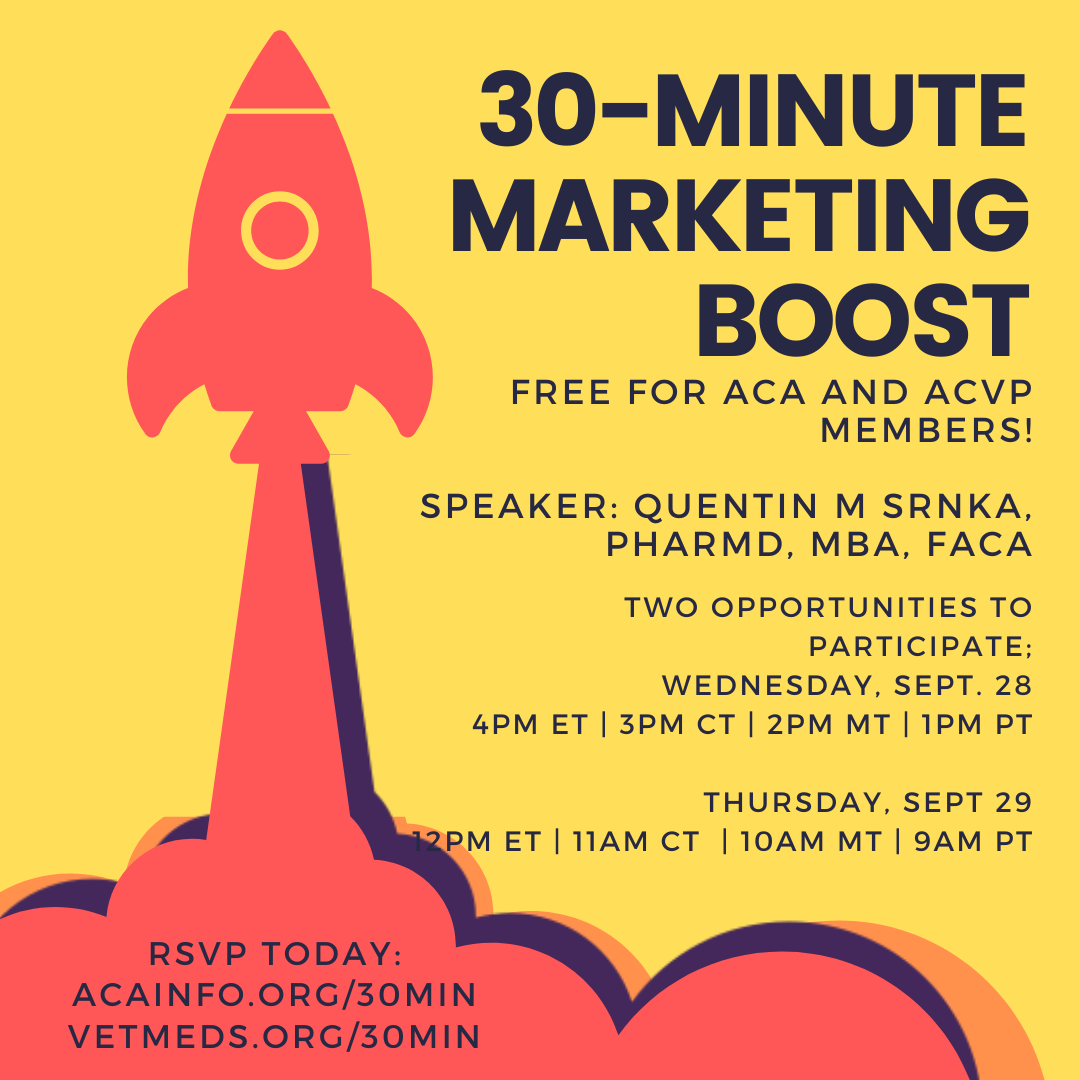 Blast Off your Branding with a 30-Minute Marketing Boost hosted by ACA and ACVP Executive Vice President Quentin Srnka, PharmD, MBA, FACA.
Don't miss a valuable opportunity to promote your powerful personal brand with every business card you distribute – a card that tells people who you are, what you do, and why you're special. Dr. Srnka will give examples of cards that clearly communicate a personal brand – and cards that miss the mark.
RSVP Today!
30-Minute Marketing Boost
"*" indicates required fields
Log in below to see all of your member benefits.
The following content is accessible for members only, please sign in.