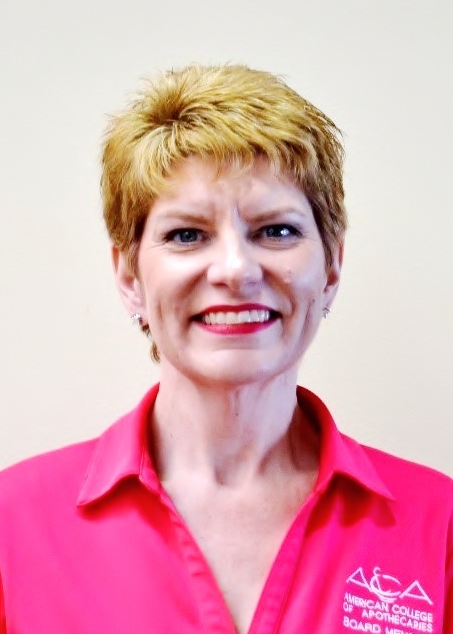 Dixie Leikach, RPh, MBA, FACA
Chairman
Catonsville Pharmacy
6350 Frederick Rd
Baltimore, MD 21228
Bio
Chairman
Dixie Leikach, RPh, MBA, FACA
Dixie Leikach and her husband, Neil, opened their first pharmacy, Catonsville Pharmacy, in February of 1999. Finksburg Pharmacy followed in 2003 and Paradise Professional Pharmacy opened in 2007. In June 2018, Dixie was honored as the Maryland recipient of the Bowl of Hygeia.  Recognizing the need for increased awareness of the role of ethics in pharmacy, Dixie founded Pharmacy Ethics, Education and Resources, Inc. (PEER), a 501(c)(3) non-profit dedicated to educating health care professionals on ethics in order to improve patient safety. Dixie has also created the PEER Ethics Continuing Education Series and certificate program for individuals. A 1992 graduate of the University of Maryland School of Pharmacy, Dixie is a Past President of the Lambda Kappa Sigma International Pharmacy Fraternity, the Maryland Pharmacists Association, and the University of Maryland School of Pharmacy Alumni Association. Dixie has received multiple state and national pharmacy honors and awards since graduation. As an ACA Fellow, Dixie has served the College through roles on the ACA Board of Directors and on multiple committees, including admissions, membership and programs.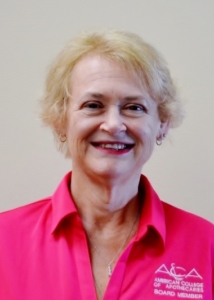 Linda McElhiney, PharmD, MSP, RPh, FACA, FASHP, FIACP
President
Indiana University Health
Indianapolis, Indiana
Bio
President
Linda F. McElhiney, PharmD, RPh, FACA, MSP, FIACP, FASHP, DPLA
Dr. McElhiney is the Compounding Pharmacist for Indiana University Health in Indianapolis, Indiana. She oversees the entire compounding and repackaging operations for seven hospitals and the outpatient clinics within the IU Health system and central Indiana. In addition to her compounding responsibilities with IU Health, Dr. McElhiney writes articles pertaining to hospital compounding for the International Journal of Pharmaceutical Compounding and has been an author and contributing author in several pharmacy and medical textbooks. She served on the USP Expert Committee for Compounding for the 2010-2015 cycle. Dr. McElhiney earned a B.S. in Pharmacy from Purdue University in 1984. She completed a nuclear pharmacy internship in 1983 prior to graduation. Upon graduation and prior to becoming a compounding pharmacist, she worked in several areas of pharmacy: nuclear, retail, hospital, and homecare. While working full-time at IU Health, Dr. McElhiney earned a Pharm.D. from the University of Florida through the Working Professionals Pharm.D. (WPPD) program in 2002. In 2014, she earned her Masters from the University of Florida Master in Pharmaceutical Policies and Outcomes. In 2012, Dr. McElhiney was inducted as a full fellow into the American College of Apothecaries. She was also awarded the 2012 Scheffe Scholarship. In 2016, she received the ACA Member of the Year Award. She is also an active member in the American Society of Health-System Pharmacists (ASHP) and serves on the committee to revise the ASHP sterile compounding guidelines. In 2009, she was inducted as a full fellow into ASHP. In 2012, she completed the ASHP Pharmacy Leadership Academy. Dr. McElhiney  is a lifetime member of Kappa Epsilon and has held several offices and national committee chairmanships. She has also completed two terms on the International Academy of Compounding Pharmacists (IACP) Board of Directors.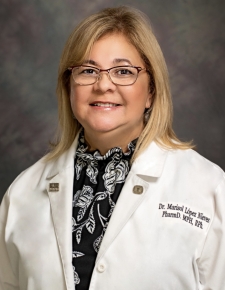 Marisol Lopez, RPh, MPH, FACA, FACVP
President-Elect
Compounding Compliance
Faculty, University of Puerto Rico School of Pharmacy
Parque del Rio 115 Paseo Herradura
Trujillo Alto PR 00976
Bio
President-Elect
Marisol Lopez earned her Bachelor degree in Pharmaceutical Sciences in 1990 from the University of Puerto Rico (UPR). In June 2007, she completed her Master degree in Public Health, at Medical Science Campus with a major in Public Health Administration.
Marisol has received training and certifications on USP <797> Pharmaceutical Compounding, Sterile Preparations and USP <795> Pharmaceutical Compounding – Nonsterile Preparations Non Sterile at U.S. Pharmacopeial Convention (USP) Rockville, MD; Sterile and Non Sterile Compounding and Veterinary Symposiums from Professional Compounding Centers of America (PCCA). She also participated in international compounding courses in Salvador Bahia, Brasil and Madrid, Spain.
Marisol works as an Adjunct Professor at the School of Pharmacy of PR and has developed non-sterile and sterile compounding laboratory experiences for first and second year pharmacy students. She has offered continuing education presentations in USP 795 and USP 797 for the Continuing Education Division of the School of Pharmacy, University of PR, and the Puerto Rico Pharmacists Association, (Colegio de Farmaceuticos de PR). In addition, Marisol has collaborated in the development of the compounding sections of the Pharmacy Act of Puerto Rico.
In 2006, Marisol developed an aseptic techniques training for Spanish speaking pharmacist and pharmacy technicians, based on USP 797, and continues providing consultations and courses to promote the adherence to quality in compounding.
Marisol has participated in clinical research activities and aseptically compound study agents, following USP 797 regulations, in drug-study protocols in the Clinical Research Center for the School of Medicine at UPR.
As part of her active participation in the pharmacy profession in PR, Marisol received the honor of being named the Innovative Pharmacist of the Year Excellence in Innovation Award in 2014, from the Puerto Rico Pharmacist Association (Colegio de Farmaceuticos de Puerto Rico), sponsored by Upsher-Smith Laboratories.
At the present, she is the President of International Society of Pharmaceutical Compounding (ISPhC) based in Spain, a member of the International Academy of Compounding Pharmacists (IACP) and a Fellow of the American College of Apothecaries (ACA) and the American College of Veterinary Pharmacists (ACVP).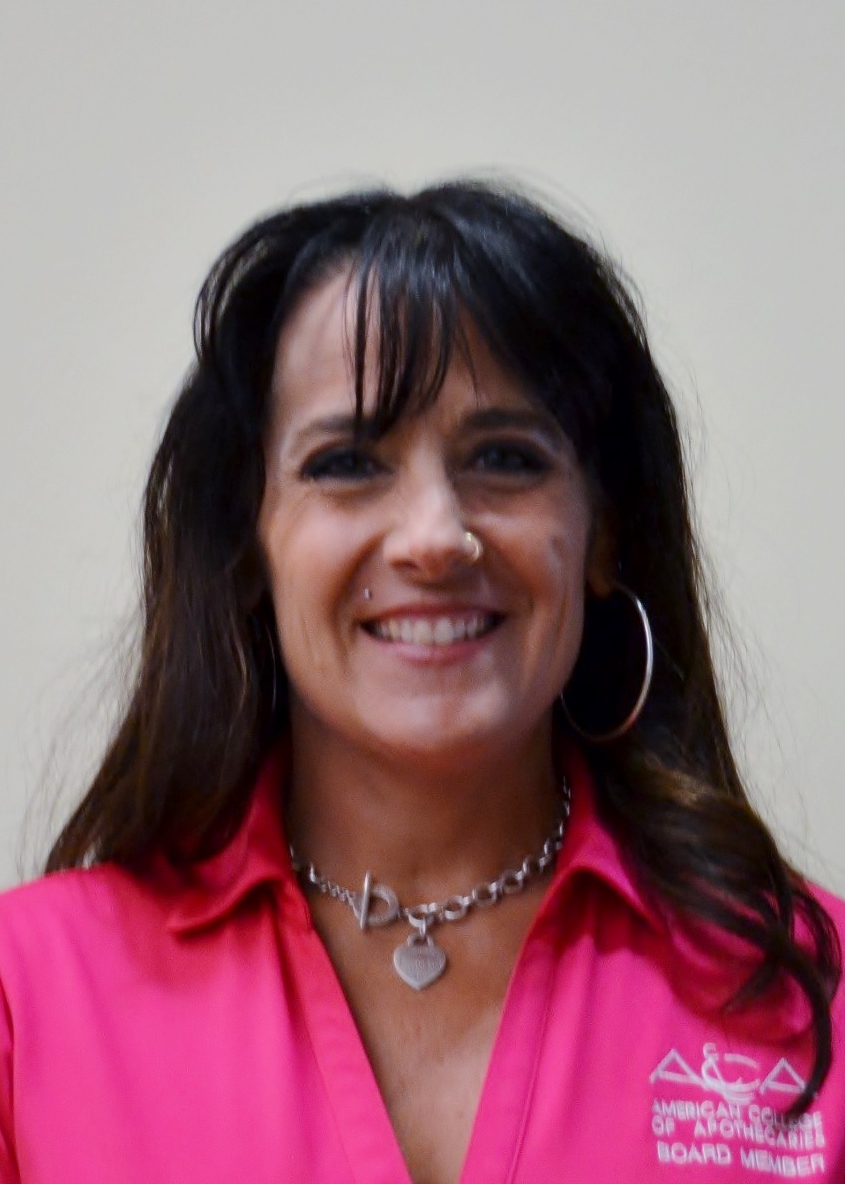 Suzanne Keyes, PharmD, FACA
Vice-President
Keyes' Compounding & Specialty Drug
1602 West Third St
Elk City, OK 73644
Bio
Vice-President
Suzanne Keyes, PharmD, IFMCP, FACA
Dr. Keyes graduated with a Bachelor of Science degree from Southwestern Oklahoma State University College of Pharmacy in 1996 and returned to academia in 1999 when she attended non-traditional classes offered through the University of Oklahoma College of Pharmacy. In 2004, she graduated with her Doctor of Pharmacy, the highest degree offered to pharmacists.
Suzanne has had 20 years' experience in varied pharmacy settings; retail management for a chain drugstore, nursing home consultant, hospital pharmacist and her current position as a functional medicine compounding pharmacist. Her passion to get to the underlying cause of disease is what drove her to pursue advanced education and certification as a Functional Medicine Practitioner through the Institute for Functional Medicine.
Dr. Keyes is trained in a 'systems biology' approach to chronic disease rather than a 'symptoms' algorithm. Her mantra is simply put, "…we are the culmination of seven biological SYSTEMS and NOT hundreds of SYMPTOMS". It is this philosophy that has created her ability to help multiple patients 'connect the dots' leading to their improved outcomes.
Aligning herself with the root cause model, Dr. Keyes' philosophy remains steadfast; "with the proper support, the body has an innate ability to heal itself." Dr. Keyes combines her educational knowledge of nutrient depletion that is caused by the American diet, stress and prescription medications with her functional medicine training of the biological systems and pathways. This combination has propelled her to help patients by assessing their nutrient statuses and correspondingly she designs supportive therapies including supplements, nutrition as well as lifestyle modifications with the desired outcome of arresting and even reversing chronic disease.
In addition to being selected as the 2016 "Spotlight Pharmacist" in a nationally publicized newsletter produced by Ortho Molecular Products, reaching over 9,000 providers and colleagues alike, Dr. Keyes has been honored with invitations to speak about functional medicine at nationally recognized conferences such as NCPA ThoughtSpot, IACP Compounders on Capitol Hill, IACP Educational Conference, ACA Fall Conference and ACA Wellness & Nutrition Spring Conference.
As a Fellow and adjunct professor for the American College of Apothecaries, Dr. Keyes spends her time outside of the lab designing, speaking for and teaching several courses at the home office in Bartlett, Tennessee as well as traveling to individual pharmacies for ACPE-accredited onsite training. In addition, Suzanne and 2 of her esteemed colleagues, spent 2 years designing and teaching a comprehensive 3-day course (a Functional Medicine Approach to the Hormone Symphony) for Spectrum Chemical & Pharmacy Institute.
Dr. Keyes, in combination with two of her esteemed colleagues, formed Pharmacy Evolutions, a training platform to teach pharmacists how to transition to more of a patient wellness model within their practice using foundational functional medicine principles. Their 30hr ACPE-accredited educational program is scheduled to launch early 2021.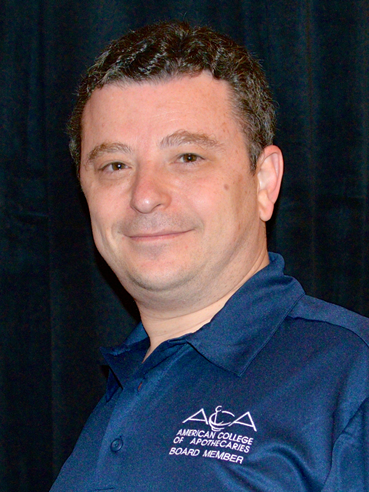 David Stahlberger, RPh, FACA
Treasurer
Pompton Pharmacy
558 Newark-Pompton Turnpike
Pompton Plains, New Jersey 07444
Bio
Treasurer
David Stahlberger, RPh, FACA
David Stahlberger received his B.S. degree in pharmacy from the University of Rhode Island in 1990. Between 1990 and 2001 he worked as staff pharmacist until the entrepreneurial bug bit him in 2001 when he established Pompton Pharmacy.  In addition to his responsibilities as a pharmacist, manager and owner, Stahlberger  is a preceptor for Rutgers University,  St. John's University as well as the University of Rhode Island.  David served as ACA Regional Director for Region 2 for several years.  He is a former board member and treasurer of the Garden State Pharmacy Owners.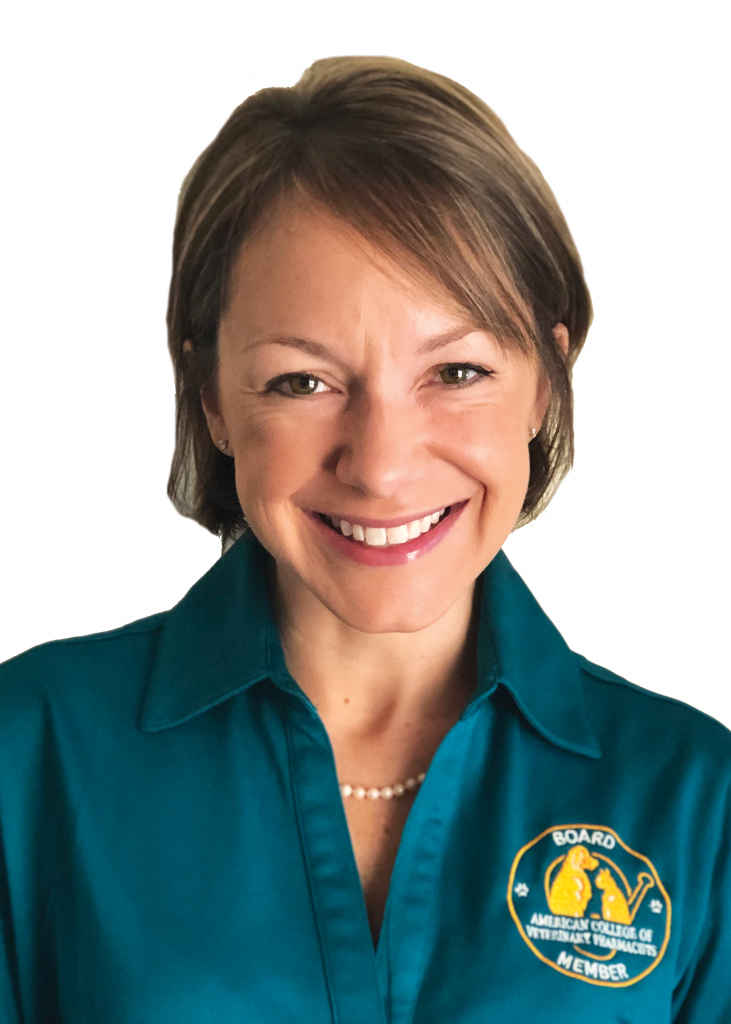 Natalie Young, PharmD, FACVP
ACVP President
Realo Veterinary Pharmacy
2626 Davis St
Raleigh, NC 27608
Bio
ACVP President
Natalie Young, PharmD, FACVP
Natalie is the Director of Realo Veterinary Pharmacy, an independent pharmacy located in Research Triangle Park, North Carolina (anticipated relocation as of Fall 2019). She also serves as the Vice President of the American College of Veterinary Pharmacists (ACVP) and as the Clinical Staff Pharmacist for a local veterinary clinic. She is a graduate of the North Carolina School of Science and Mathematics, the University of North Carolina at Chapel Hill (Bachelor Chemistry) and the UNC Eshelman School of Pharmacy.
Over the course of her career, Natalie has had the privilege of providing C.E. and non-C.E. presentations to veterinarians, pharmacists and graduate students around the United States. She has provided pharmaceutical insight to the veterinary community, particularly as a regular columnist for the North Carolina Veterinary Medical Association. Natalie has overseen a veterinary toxicology outreach project as a philanthropic endeavor to the public since 2013. She has also had the privilege of serving as a Visiting Scholar at NC State University's College of Veterinary Medicine. Natalie also serves as a preceptor for PharmD students, coordinating and supervising their studies in this specialized field of pharmacy.
ACVP President
Randy S. Carr, RPh, FIACP, FACVP
Randy graduated from Xavier University College of Pharmacy in New Orleans and is currently an Adjunct Clinical Assistant Professor in the Division of Clinical and Administrative Sciences in the College of Pharmacy. He has owned and operated pharmacies in the New Orleans area since 1985 and currently owns stores in Algiers and Gretna, Louisiana. He received the DuPont Innovative Practice Award, Pharmacist of the Month Award from PCCA, and Compounding Pharmacist of the Year from the Louisiana Pharmacist Association. Randy has spoken for various groups including PCCA, LSU Medical Center, Xavier University College of Pharmacy and many local physician, dental and veterinary groups.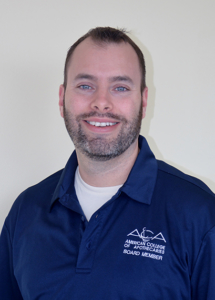 John Walczyk, PharmD, RPh, FACA (2023*)
Region 1
Connecticut, Delaware, Maine, Maryland, Massachusetts, New Hampshire, New Jersey, New York, Pennsylvania, Rhode Island and Vermont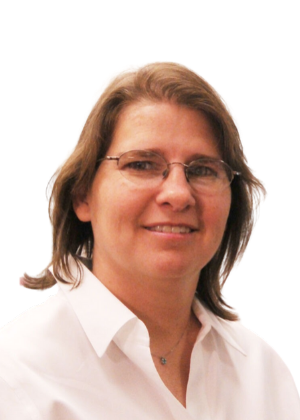 Kim Ferguson, RPh FACA (2024*)
Region 2
District of Columbia, Florida, Georgia, North Carolina, Puerto Rico, South Carolina, Virginia and West Virginia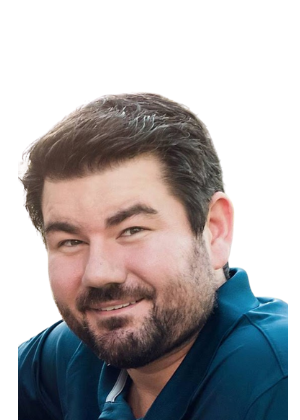 Robert Harshbarger III, PharmD, FACA, (2024*)
Region 3
Illinois, Indiana, Kentucky, Michigan, Ohio, Tennessee, and Wisconsin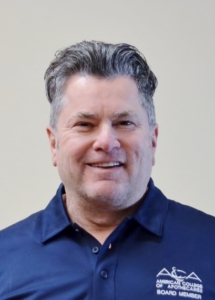 Nicholas Smock, PharmD, MBA, FACA (2024*)
Region 4
Iowa, Kansas, Minnesota, Missouri, Nebraska, North Dakota, and South Dakota
Alabama, Arkansas, Louisiana, Mississippi, and Oklahoma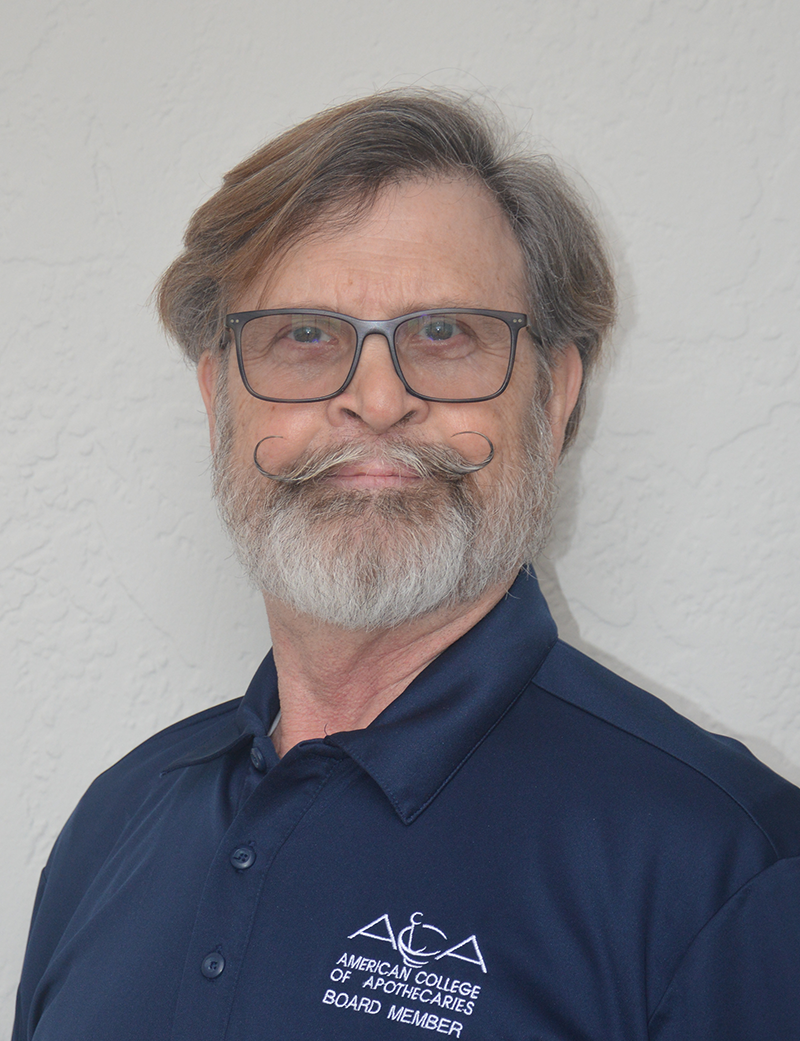 Erik Tosh, RPh, FACA, FIACP (2023*)
Region 6
Colorado, Montana, New Mexico, Utah, Wyoming, and Texas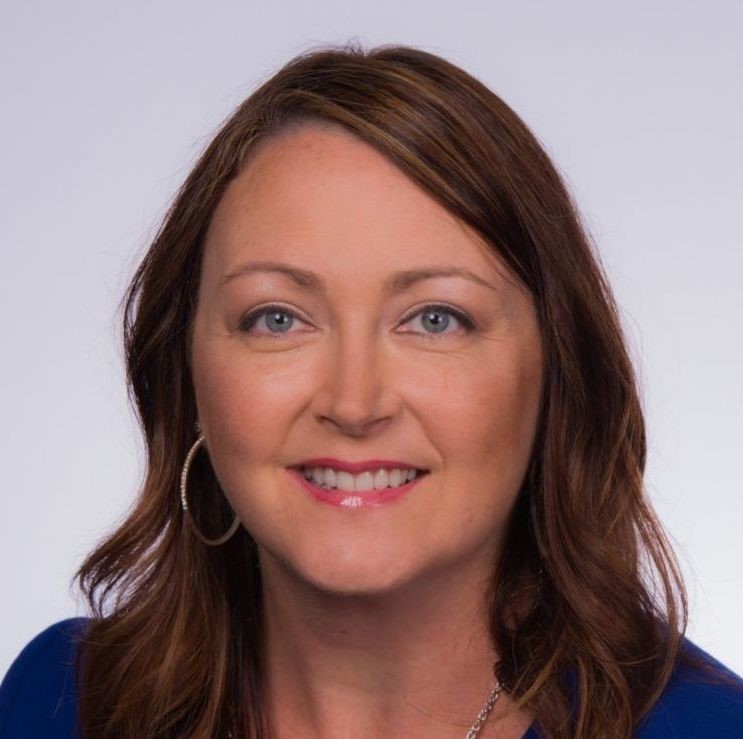 Julie Akers, PharmD, BCACP, FWSPA (2023*)
Region 7
Alaska, Arizona, California, Hawaii, Idaho, Nevada, Oregon, and Washington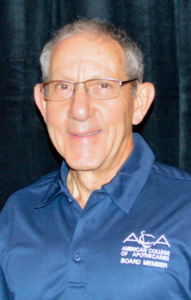 Ben Smith, RPh, FACA (2024*)
Region 8
Canada
ACA Past Presidents
L. Malmo – 1940-41*
Max N. Lemberger – 1941-42*
Frederick D. Lascoff – 1942-43*
J. K. Attwood – 1943-44*
L. D. Bracken – 1944-46*
L. A. Weidle – 1946-47*
James S. Hill – 1947-48*
Charles E. Wilson – 1948-49*
Ronald V. Robertson – 1949-50*
A. R. Granito – 1950-51*
C. J. Masterson – 1951-52*
John B. Heinz – 1952-53*
Louis B. Longaker – 1953-54*
Louis J. Fischl – 1954-55*
Mearl D. Pritchard – 1955-56*
Leroy A. Weidle, Jr. – 1956-57*
Calvin Berger – 1957-58*
Gerald L. Nutter – 1958-59*
Edward F. Keating – 1959-60*
Henry H. Gregg – 1960-61*
Wilkins Harden – 1961-62*
Lee E. Eiler – 1962-63*
B. S. Rogers – 1963-64
Walter P. Scheffe – 1964-65*
George A. Raven – 1965-66*
William B. Hennessey – 1966-67*
C. J. Wade – 1967-68*
L. M. Caldwell – 1968-69*
Victor H. Morgenroth, Jr. – 1969-70*
M. Donald Pritchard – 1970-71
Joseph G. King – 1971-72
Casimir H. Srutwa – 1972-73*
William H. Bergen – 1973-74*
J. Gary Newton – 1974-75
Howard L. Stark – 1975-76
Douglas Crotts – 1976-77*
Albert E. Rosica, Jr. – 1977-78*
Martin L. Lambert, Jr. – 1978-79*
Guy D. Robinson – 1979-80
Thomas K. Denson – 1980-81
William S. Lackey – 1981-82*
William R. Letendre – 1982-83
Roger B. Miller – 1983-84
Evelyn D. Timmons – 1984-85*
Gilbert N. Weise – 1985-86
Paul M. Armstrong – 1986-87*
George E. Kirk, Jr. – 1987-88*
Earl W. "Bill" Bradley – 1988-89*
Galen Z. Morris – 1989-90*
Calvin H. Knowlton – 1990-91
Louis O. Zande – 1991-92*
Carl F. Emswiller, Jr. – 1992-93*
William E. Osborn – 1993-94*
Paul W. Lofholm – 1994-95
Larry J. Mayhew – 1995-96*
Daniel A. Herbert – 1996-97*
George R. Gerding – 1997-98
Jack L. Coffey – 1998-99*
Murray C. Lightman – 1999-00
Kent A. Richardson – 2000-01
Gerald G. Ritt – 2001-02
Don Coody – 2002-03
John S. Oftebro – 2003-04
Carolyn E. Hilscher – 2004-05
A. Jeffrey Denton – 2005-06
Randall S. Myers – 2006-07
Clay W. Moore – 2007-08
Bernard J. Klouda – 2008-09*
Buford T. Abeldt – 2009-10
Nelson L. Showalter – 2010-12
Jay Watts – 2012-13
Ben Smith – 2013-14
Jim Martin – 2014-15
Jerry Greene – 2015-16
Tom Hunt – 2016-17
Ryan Oftebro – 2017-18
David Liebman – 2018-19
Steve Pryor – 2019-2020
ACA Board & Officer Nomination Form

Nominations closed on November 12, 2021.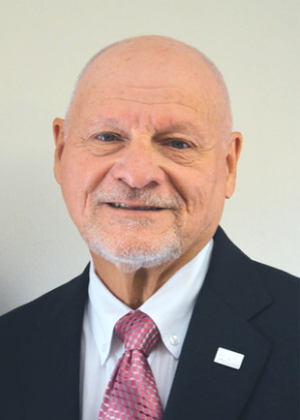 Quentin Srnka, PharmD, MBA, FACA
Executive Vice President / CEO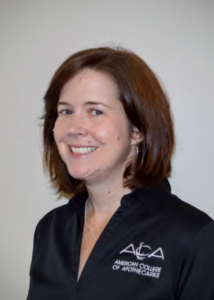 Terry Bondurant
Senior Director of Operations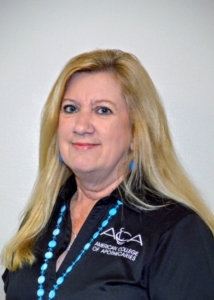 Linda L. Cathey
Director of Membership Services
Donna Reagan
Director of CE Accreditation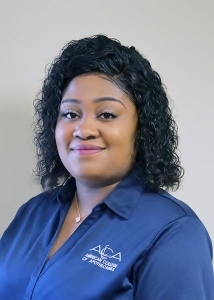 Taisha Cunningham, CPhT
Lab Coordinator / Administrative Assistant
Dana D. Easton
Director of Finance
Susan M. Decker
Director of Conferences