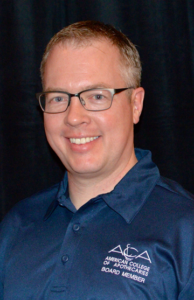 Bio
Chairman
Ryan Oftebro, PharmD, FACA, FACVP
Ryan Oftebro is a pharmacist and co-owner of Kelley-Ross and Associates, Inc. which consists of four pharmacies in Seattle, WA. Ryan received his PharmD from the University of Washington in 2003, and completed a Community Practice Residency in 2004. Ryan currently oversees community and clinical services at Kelley-Ross which include programs with the Polyclinic and other community based healthcare organizations. Ryan has previously held a board position with the Washington State Pharmacy Association and is currently the Region 11 Director for the American College of Apothecaries as well as a Clinical Associate Professor with the University of Washington School of Pharmacy.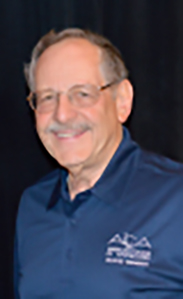 Bio
President
David B. Liebman, RPh, FACA, FACVP
David Liebman received his B.S. degree in pharmacy from the Medical College of Virginia School of Pharmacy. He earned a Master of Hospital Administration from Virginia Commonwealth University, and a second Master's degree and a Doctor of Public Administration from Nova University. He currently owns and operates Kaye's EPIC Pharmacy, a community and compounding pharmacy in Baltimore, Maryland. Dr. Liebman served on the USP's Expert Advisory Panel for Pharmacy Compounding and was also appointed to the USP's Compounding Monograph Committee and assisted in writing USP Chapter 795. Concurrently with his USP appointment, David served on the FDA's Pharmacy Compounding Advisory Committee. He has also served as a Clinical Adjunct for the Department of Pharmacy Practice and Service PEP Program for the University of Maryland, School of Pharmacy. His professional memberships include the Maryland Pharmaceutical Association and the American College of Apothecaries, where he served as the director of Region 3. He holds memberships in the ACVP and IACP. David Served on the National Advisory Board for the VCU-MCV School of Pharmacy.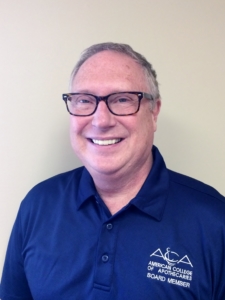 Bio
President-Elect
Steve Pryor, PharmD, FACA
Steven Pryor received his B.S. degree in pharmacy in 1981 and Doctor of Pharmacy degree from Southwestern Oklahoma State University in 2005 and is currently Managing Partner of Scheffe Prescription Shop in Enid, Oklahoma.  His professional interests are focused on patient care in community retail pharmacy. His local memberships include Enid Rotary Club, Enid Chamber of Commerce, and Main Street Enid.  He is also member of the Oklahoma Pharmacists Association and National Community Pharmacists Association. He has served as district director of both the Oklahoma Pharmacist Association and Kansas Pharmacist Association. Steven has served as District 8 director for ACA, Treasurer for ACA, Chairman for Enid Chamber of Commerce, and President for the Oklahoma Pharmacists Association. Steven has been a member of ACA for over 25 years. Steven has been married to wife Donna for 38 years, and has three children.
Bio
Vice-President
Dixie Leikach, RPh, MBA, FACA
Dixie Leikach and her husband, Neil, opened their first pharmacy, Catonsville Pharmacy, in February of 1999. Finksburg Pharmacy followed in 2003 and Paradise Professional Pharmacy opened in 2007. In June 2018, Dixie was honored as the Maryland recipient of the Bowl of Hygeia.  Recognizing the need for increased awareness of the role of ethics in pharmacy, Dixie founded Pharmacy Ethics, Education and Resources, Inc. (PEER), a 501(c)(3) non-profit dedicated to educating health care professionals on ethics in order to improve patient safety. Dixie has also created the PEER Ethics Continuing Education Series and certificate program for individuals. A 1992 graduate of the University of Maryland School of Pharmacy, Dixie is a Past President of the Lambda Kappa Sigma International Pharmacy Fraternity, the Maryland Pharmacists Association, and the University of Maryland School of Pharmacy Alumni Association. Dixie has received multiple state and national pharmacy honors and awards since graduation. As an ACA Fellow, Dixie has served the College through roles on the ACA Board of Directors and on multiple committees, including admissions, membership and programs.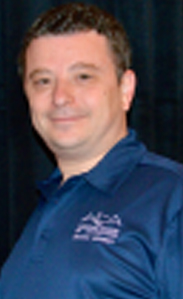 Bio
Treasurer
David Stahlberger, RPh, FACA (2019*)
David Stahlberger received his B.S. degree in pharmacy from the University of Rhode Island in 1990. Between 1990 and 2001 he worked as staff pharmacist until the entrepreneurial bug bit him in 2001 when he established Pompton Pharmacy.  In addition to his responsibilities as a pharmacist, manager and owner, Stahlberger  is a preceptor for Rutgers University,  St. John's University as well as the University of Rhode Island.  David served as ACA Regional Director for Region 2 for several years.  He is a former board member and treasurer of the Garden State Pharmacy Owners.
Dana D. Easton
Vice President of Operations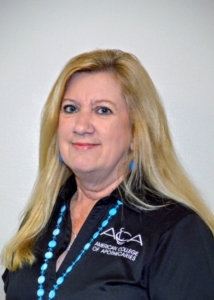 Linda L. Cathey
Director of Membership Services
Susan M. Decker
Director of Conferences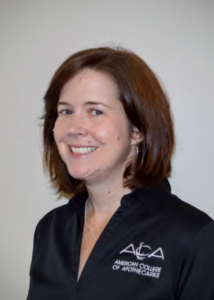 Terry Bondurant
Director of Marketing & Communications
Donna Reagan
Director of CE Accreditation