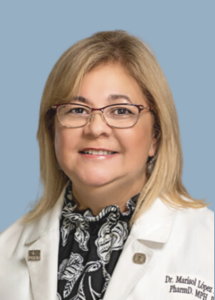 Marisol Lopez, PharmD, MPH, RPh, FACA, FACVP
Chairwoman
Compounding Compliance
Faculty, University of Puerto Rico School of Pharmacy
Parque del Rio 115 Paseo Herradura
Trujillo Alto, PR 00976
Bio
Chairwoman
Marisol Lopez, RPh, MPH, FACA, FACVP
Marisol Lopez earned her Bachelor degree in Pharmaceutical Sciences in 1990 from the University of Puerto Rico (UPR). In June 2007, she completed her Master degree in Public Health, at Medical Science Campus with a major in Public Health Administration.
Marisol has received training and certifications on USP <797> Pharmaceutical Compounding, Sterile Preparations and USP <795> Pharmaceutical Compounding – Nonsterile Preparations Non Sterile at U.S. Pharmacopeial Convention (USP) Rockville, MD; Sterile and Non Sterile Compounding and Veterinary Symposiums from Professional Compounding Centers of America (PCCA). She also participated in international compounding courses in Salvador Bahia, Brasil and Madrid, Spain.
Marisol works as an Adjunct Professor at the School of Pharmacy of PR and has developed non-sterile and sterile compounding laboratory experiences for first and second year pharmacy students. She has offered continuing education presentations in USP 795 and USP 797 for the Continuing Education Division of the School of Pharmacy, University of PR, and the Puerto Rico Pharmacists Association, (Colegio de Farmaceuticos de PR). In addition, Marisol has collaborated in the development of the compounding sections of the Pharmacy Act of Puerto Rico.
In 2006, Marisol developed an aseptic techniques training for Spanish speaking pharmacist and pharmacy technicians, based on USP 797, and continues providing consultations and courses to promote the adherence to quality in compounding.
Marisol has participated in clinical research activities and aseptically compound study agents, following USP 797 regulations, in drug-study protocols in the Clinical Research Center for the School of Medicine at UPR.
As part of her active participation in the pharmacy profession in PR, Marisol received the honor of being named the Innovative Pharmacist of the Year Excellence in Innovation Award in 2014, from the Puerto Rico Pharmacist Association (Colegio de Farmaceuticos de Puerto Rico), sponsored by Upsher-Smith Laboratories.
At the present, she is the President of International Society of Pharmaceutical Compounding (ISPhC) based in Spain, a member of the International Academy of Compounding Pharmacists (IACP) and a Fellow of the American College of Apothecaries (ACA) and the American College of Veterinary Pharmacists (ACVP).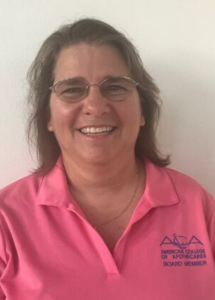 Kim Ferguson, RPh FACA
President
Kim's Pharmacy
479 Dellwood Rd
Waynesville, NC 28786
Bio
President
Kim Ferguson, RPh, FACA
Kim Ferguson is the owner of Kim's Pharmacy in Waynesville, NC and Metcalf Compounding Pharmacy in Brevard, NC. Kim graduated from UNC Chapel Hill with a BS in pharmacy in 1990 and worked at various settings across Western North Carolina before founding Kim's Pharmacy in 2008 and purchasing Metcalf Compounding Pharmacy in 2017. In addition to her duties at both pharmacies, Kim is also a preceptor for UNC and the pharmacist member of Haywood County Health and Human Services where she serves as Vice Chairperson.
In addition to membership in the Independent Pharmacy Network of North Carolina Association Of Pharmacists and National Community Pharmacy Association (NCPA), she serves as Region 2 Director of American College of Apothecaries. Kim has been a Fellow of ACA since 2017.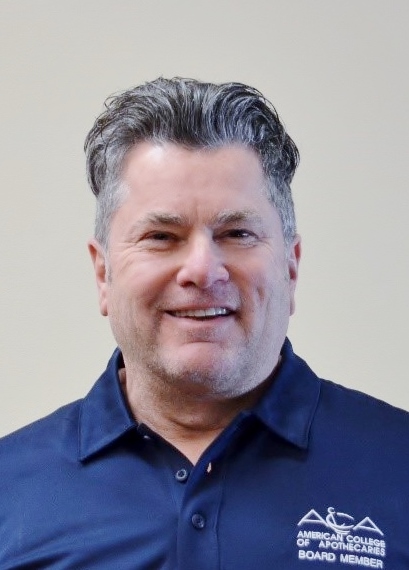 Nicholas Smock, PharmD, MBA, FACA
President-Elect
PBA Health
6300 Enterprise Rd
Kansas City, MO 64120
Bio
President-Elect
Nicholas Smock, Pharm D, M.B.A., FACA

Nicholas Smock's career in pharmacy and business began during his high school years when he worked at his father's independently owned pharmacy, Dick Smock Pharmacy, in St. Joseph, Missouri. As an undergraduate he worked at the local pharmaceutical wholesaler, C. D. Smith Drugs, before going on to complete his Bachelor of Science degree in Pharmacy from the University of Missouri-Kansas City (UMKC) in 1983, while also working as a student pharmacist at Menorah Medical Center in Overland Park, Kansas. In 1984 he started one of the first Pharmacy Relief Services in the industry, which included work for independent, hospital and chain pharmacies. He has owned and operated retail and real estate businesses throughout his career as well.
Nick received a Masters of Business in Finance and Marketing in 1990 from the UMKC School of Business and began a career in upper management with various retail pharmacy drug store chains. In 1994 he started his career with Pharmacy Business Associates, now PBA Health, as the Vice President and Director of Contracts, and in 1998 he was appointed to his current position of President and CEO.
Since completing his non-traditional Pharm.D degree from UMKC in 2002, Nick has served on numerous university and trade association committees, councils and boards, including the UMKC Dean's Advisory Council, the National Community Pharmacist Association (NCPA), APhA House of Delegates for the Missouri Pharmacists Association, and the Kansas City College of Apothecary Chapter, where he served as Treasurer. He has received both the UMKC Alumni Award and the Achievers of Excellence Award, and, as a member of the Phi Lambda Sigma Leadership Society, he was awarded the Competent Toastmaster and Leader Designation while serving as President and Vice President of Membership and Landmark Worldwide Introduction Leader and Seminar Apprentice.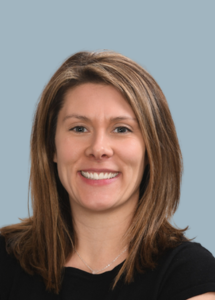 Hilary Howell, PharmD, CCN, FACA
Vice President
Apothecary & Co.
51 S Washington St Suite D
Oxford, MI 48371
Bio
Vice President
Hilary Howell, PharmD, CCN, FACA
As a young teenager, Hillary worked as a pharmacy technician until graduating high school in 1998. Her passion for medicine led her to enroll in the Doctor of Pharmacy program at Ferris State University and graduated in 2004. Shortly after graduating, she married her high school sweetheart and took a position as a retail staff pharmacist at a local pharmacy chain. This ultimately led to a manager position with the same company. Hillary has two children, Hunter and Tanner, which she adores. 10 years into her position as a manager, her husband James was diagnosed with a rare type of cancer, leiomyosarcoma of the prostate. During his journey, the family decided to look into alternative treatments using both conventional and alternative therapies. Sadly, James' journey ended 18 months later.
As a single mother, Hillary decided to take her career in a new direction. She opened Michigan's first integrative cash based pharmacy, Apothecary & Co, in 2019, focusing on helping others to find their root cause instead of applying a "bandaid". Apothecary & Co proudly specializes in compounding, point of care testing, and functional medicine consulting. Since opening in 2019, Hillary received her Certified Clinical Nutrition designation in 2021. She is currently pursuing a certification program through the Institute for Functional Medicine. Besides the love for functional medicine, her other passion is medicinal herbalism leading her to complete coursework through Rosemary Gladstar's The Science of Art and Herbalism program.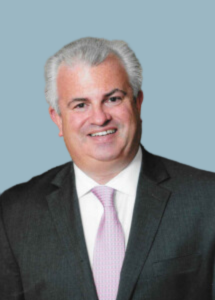 Neil Leikach, RPh, FACA
ACA Treasurer
Paradise Professional Pharmacy
6350 Frederick Rd
Catonsville, MD 21228
Bio
ACA Treasurer
Neil Leikach, RPh, FACA
Neil graduated in 1992 from the University of Maryland, School of Pharmacy with a BSPharmacy degree and 2021 with a Masters in Cannabis Science and Therapeutics. He married fellow graduate, pharmacist Dixie. They have two sons, Eric (married to Ke'Onna) and Marc. They also have a beautiful grand-daughter, Ember.
Neil started his pharmacy career as a driver for Paradise Pharmacy in 1986 and moved up to pharmacist manager by 1998. Neil opened Catonsville Pharmacy in the same location in February 1999. Neil and Dixie opened Finksburg Pharmacy in 2003. Paradise Professional Pharmacy was split from Catonsville as a closed-door pharmacy for the assisted living home business in 2007. They sold their pharmacies to a long-term pharmacist employee couple in October 2022.
Neil has served in many leadership positions. He was President of the University of Maryland, Baltimore, School of Pharmacy Alumni Association and the Maryland Pharmacist Association. He has also been a member of the Lambda Kappa Sigma Educational Trust Liaison Committee. He is a member of many local and national professional pharmacy organizations.  Neil volunteers for his synagogue and for The Associated, Federation of Jewish Charities. Neil was honored with many Maryland Pharmacists Association's awards including the Bowl of Hygeia in 2022. He is the current President of the Maryland Board of Pharmacy and has been a commissioner since 2017.
Neil strongly supports independent community pharmacy and organizational involvement. As a storeowner, Neil had the flexibility to be actively involved in his profession and community, which allows him to give back some of what has been given to him.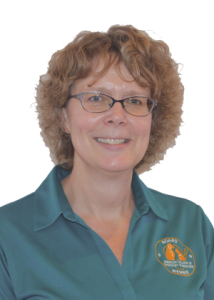 Brenda Jensen, CPhT, CNMT, MBA
ACVP President
Compounding Consultants, LLC
Sioux Falls, SD
Bio
ACVP President
Brenda Jensen, CPhT, CNMT, MBA
Brenda Jensen owns Compounding Consultants, LLC in Sioux Falls, SD. She has helped hundreds of compounding facilities across the country improve compounding quality and safety. Brenda is currently president-elect of the American College of Veterinary Pharmacists, serves on the Board of Directors for the American College of Apothecaries Research and Education Foundation, is a peer reviewer for Pharmacy Technician's Letter, is a member of the APhA House of Delegates, and also teaches compounding courses for the American College of Apothecaries. She was previously the coordinator for the APhA Compounding Special Interest Group and served on the Board of Directors for the International Academy of Compounding Pharmacists and the Pharmacy Compounding Foundation. Brenda began volunteering for USP in 2013 and is currently Chair of the 2020–2025 Compounding Expert Committee.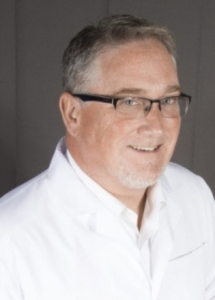 Richard Dilzer, RPh, FAPC, FACA (2026*)
Region 1
Pennsylvania, New York, Vermont, Maine, New Hampshire, Massachusetts, Connecticut, Rhode Island, New Jersey, Delaware and Maryland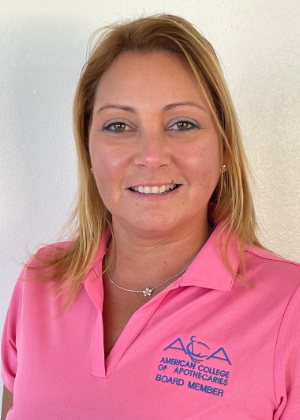 Irmary Santana, RPh, FACA (2024*)
Region 2
District of Columbia, Florida, Georgia, North Carolina, Puerto Rico, South Carolina, Virginia and West Virginia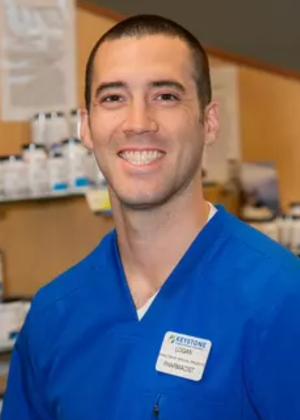 Logan Morse, PharmD, FACA (2024*)
Region 3
Wisconsin, Illinois, Michigan, Indiana, Ohio, Kentucky and Tennessee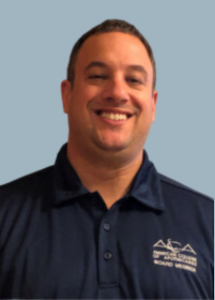 Steve Zielinski, PharmD, FACA (2024*)
Region 4
Iowa, Kansas, Minnesota, Missouri, Nebraska, North Dakota, and South Dakota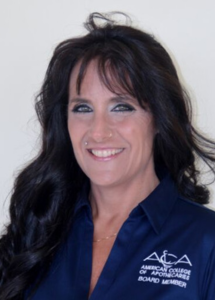 Suzanne Keyes, PharmD, FACA, IFMCP (2026*)
Region 5
Alabama, Arkansas, Louisiana, Mississippi, and Oklahoma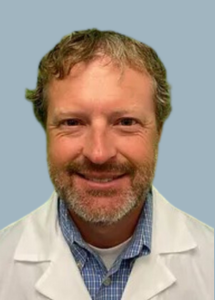 Sheldon B. Birch, PharmD, FACA (2026*)
Region 6
Montana, Wyoming, Utah, Colorado, New Mexico and Texas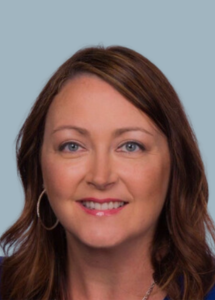 Julie Akers, PharmD, BCACP, FWSPA (2026*)
Region 7
Alaska, Arizona, California, Hawaii, Idaho, Nevada, Oregon, and Washington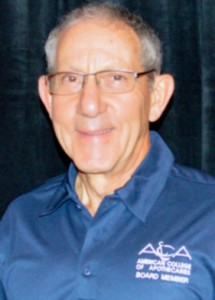 Ben Smith, RPh, FACA (2024*)
Region 8
Canada
ACA Past Presidents
L. Malmo – 1940-41*
Max N. Lemberger – 1941-42*
Frederick D. Lascoff – 1942-43*
J. K. Attwood – 1943-44*
L. D. Bracken – 1944-46*
L. A. Weidle – 1946-47*
James S. Hill – 1947-48*
Charles E. Wilson – 1948-49*
Ronald V. Robertson – 1949-50*
A. R. Granito – 1950-51*
C. J. Masterson – 1951-52*
John B. Heinz – 1952-53*
Louis B. Longaker – 1953-54*
Louis J. Fischl – 1954-55*
Mearl D. Pritchard – 1955-56*
Leroy A. Weidle, Jr. – 1956-57*
Calvin Berger – 1957-58*
Gerald L. Nutter – 1958-59*
Edward F. Keating – 1959-60*
Henry H. Gregg – 1960-61*
Wilkins Harden – 1961-62*
Lee E. Eiler – 1962-63*
B. S. Rogers – 1963-64
Walter P. Scheffe – 1964-65*
George A. Raven – 1965-66*
William B. Hennessey – 1966-67*
C. J. Wade – 1967-68*
L. M. Caldwell – 1968-69*
Victor H. Morgenroth, Jr. – 1969-70*
M. Donald Pritchard – 1970-71
Joseph G. King – 1971-72
Casimir H. Srutwa – 1972-73*
William H. Bergen – 1973-74*
J. Gary Newton – 1974-75
Howard L. Stark – 1975-76
Douglas Crotts – 1976-77*
Albert E. Rosica, Jr. – 1977-78*
Martin L. Lambert, Jr. – 1978-79*
Guy D. Robinson – 1979-80
Thomas K. Denson – 1980-81
William S. Lackey – 1981-82*
William R. Letendre – 1982-83
Roger B. Miller – 1983-84
Evelyn D. Timmons – 1984-85*
Gilbert N. Weise – 1985-86
Paul M. Armstrong – 1986-87*
George E. Kirk, Jr. – 1987-88*
Earl W. "Bill" Bradley – 1988-89*
Galen Z. Morris – 1989-90*
Calvin H. Knowlton – 1990-91
Louis O. Zande – 1991-92*
Carl F. Emswiller, Jr. – 1992-93*
William E. Osborn – 1993-94*
Paul W. Lofholm – 1994-95
Larry J. Mayhew – 1995-96*
Daniel A. Herbert – 1996-97*
George R. Gerding – 1997-98
Jack L. Coffey – 1998-99*
Murray C. Lightman – 1999-00
Kent A. Richardson – 2000-01
Gerald G. Ritt – 2001-02
Don Coody – 2002-03
John S. Oftebro – 2003-04
Carolyn E. Hilscher – 2004-05
A. Jeffrey Denton – 2005-06
Randall S. Myers – 2006-07
Clay W. Moore – 2007-08
Bernard J. Klouda – 2008-09*
Buford T. Abeldt – 2009-10
Nelson L. Showalter – 2010-12
Jay Watts – 2012-2013
Ben Smith – 2013-2014
Jim Martin – 2014-2015
Jerry Greene – 2015-2016
Tom Hunt – 2016-2017
Ryan Oftebro – 2017-2018
David Liebman – 2018-2019
Steve Pryor – 2019-2020
Dixie Leikach – 2020-2021
Linda McElhiney – 2021-2022
Marisol Lopez – 2022-2023
ACA Board & Officer Nomination Form

Nominations closed on December 2, 2022.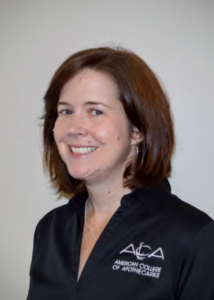 Terry Bondurant
Senior Director of Operations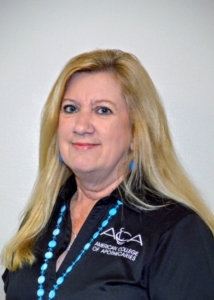 Linda L. Cathey
Director of Membership Services
Donna Reagan
Director of CE Accreditation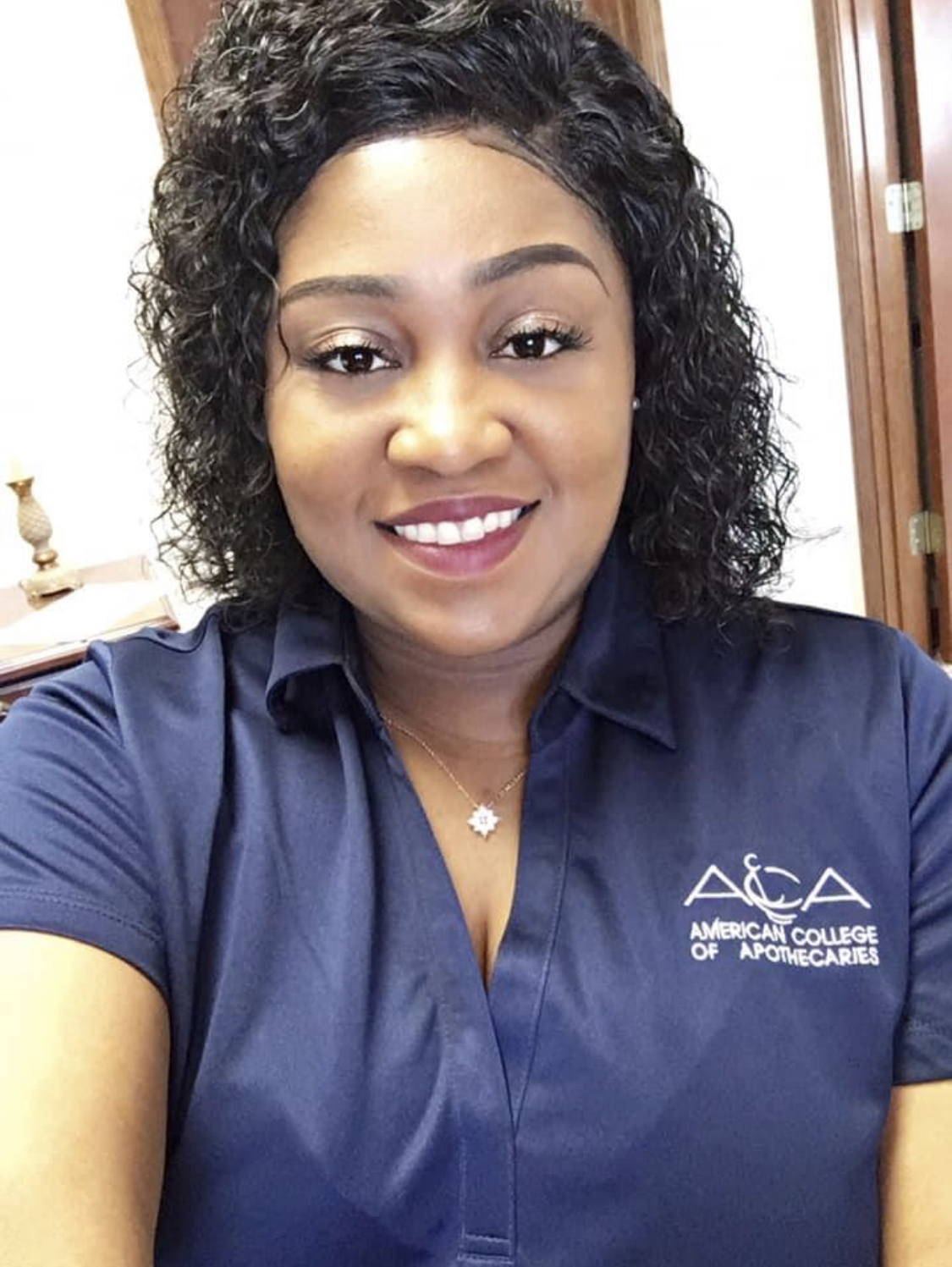 Taisha Cunningham, CPhT
Lab Coordinator
Susan M. Decker
Director of Conferences