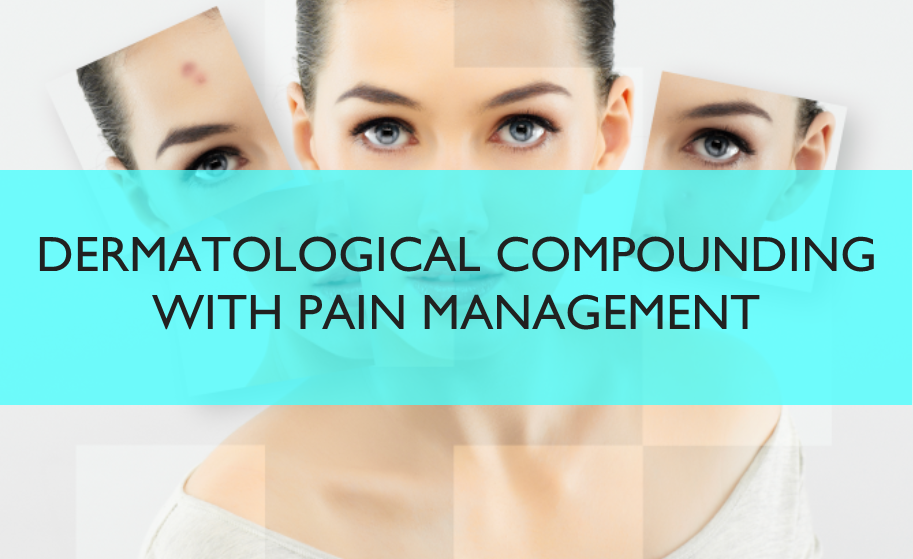 REGISTER EARLY & SAVE $70!
Special promotional pricing will be automatically applied to all registrations completed six weeks before the beginning of class. No code necessary; does not apply to student pharmacist rate. The best value in compounding training just got a little better.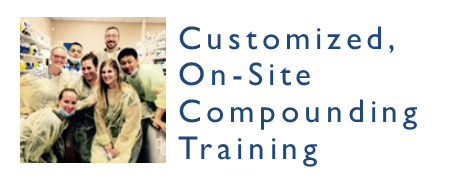 Your Site. Your Staff. Your Schedule
The ACA can present any of the current compounding training courses or business management training on location, or design a custom class (with or without CE) to meet a pharmacy's needs.
DERMATOLOGICAL COMPOUNDING WITH PAIN MANAGEMENT is an accredited 15 hour (1.5 CEUs) practice-based course designed for pharmacists, technicians, marketers, and students who want to learn more about a growing segment for compounding. Physicians and other healthcare professionals are welcome to attend. This course is a combination of didactic lectures for content and laboratory activities to enhance an already established skill of compounding. Participants choosing this course should have a solid understanding of fundamental compounding techniques and calculations. Topics covered include: compounded topical pain treatments for both acute and chronic conditions, eczema, dermatitis, psoriasis, acne vulgaris, acne rosacea, cutaneous infections (impetigo, cellulitis, candidiasis, warts), hyper-pigmentation, scars, and stretch marks. Compounding with Hazardous Products will also be covered in relation to dermatological products which use hazardous components.
Our low instructor/participant ratio allows for individual attention and interaction. The program is structured to demonstrate skills that can be immediately implemented by participants. Learn about the ACA Compounding Training Instructors at acainfo.org/instructors.
*Funding for this course is provided in part by an unrestricted educational grant from the ACA Research and Education Foundation.
At the conclusion of this program, the participating pharmacist or technician will be able to:
Discuss the etiology & clinical presentation of various skin disorders and infections, including eczema, psoriasis, dermatitis and acne
Formulate compounded products for various skin disorders and infections
Demonstrate skill using a variety of compounding techniques in the preparation of compounded products for various skin disorders and infections
Compare and contrast non-pharmacologic treatment modalities, including compounded options, for various skin and infections
Recommend an appropriate treatment plan for a patient including the counseling points the pharmacist should provide for each compounded product
Explain how the skin ages and discuss dermatological agents used in an effort combat aging
Review pain causes and topical pain treatments
Review data to support or negate compounded topical pain treatments for both acute and chronic conditions
Describe regulations regarding the manufacture of cosmetics, and the compounding of "cosmeceuticals"
Recognize key factors regarding USP <800> and hazardous drug handling when compounding dermatologic formulations and dosage forms
Members:
Pharmacist/Pharmacy Tech – $1145
2nd Attendee from Same Pharmacy – $1045
Student Pharmacist – $445
Non-Members:
Pharmacist/Pharmacy Tech – $1345
No 2nd Attendee Discount
Pharmacy Student – $470
*We are actively trying to schedule the Dermatological Compounding with Pain Management course for 2024. You are first to be notified when registration for this course opens in 2024 by filling out the NOTIFICATION LIST form below. Any other questions or concerns, please call our offices at 901-383-8119 or email training@acainfo.org.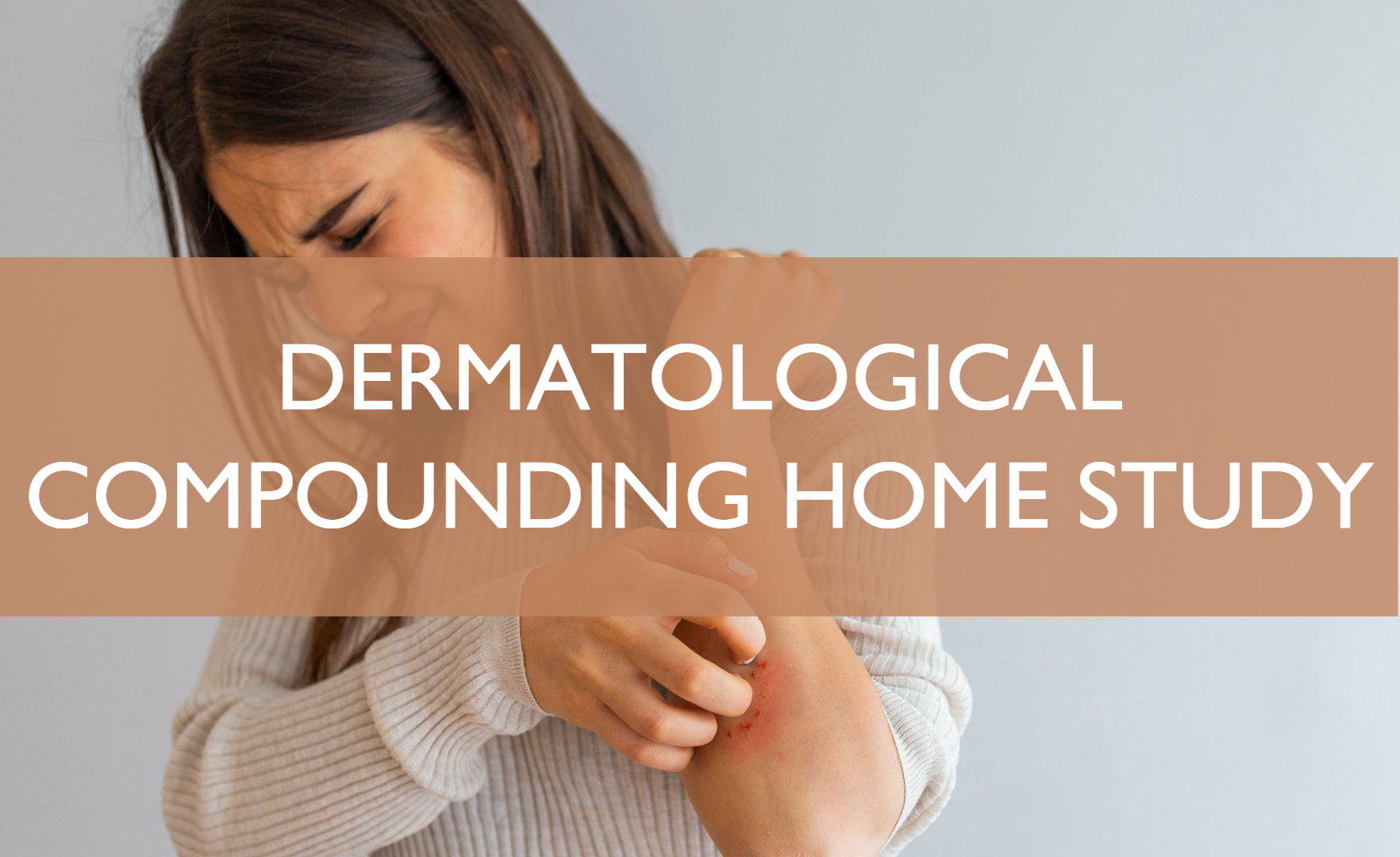 Also Available from The American College of Apothecaries:
Dermatological Compounding Home Study is a 5-hour knowledge-based home study learning program designed for compounding pharmacists and technicians that will cover definition and discussion of creams, emulsions, ointments, pastes, gels, PLOs, solutions, lotions, powders, and bases (semi-solid and commercially available). This module also covers compendial requirements (microbial content, minimum fill, quality control, preparation and labeling, patient counseling, and consultations) and establishing and extending beyond use dates.
Attendee Cancellation Policy
If attendee cancels 30+ days before event – full refund less 5% administrative fee
If attendee cancels 29-14 days before event – 50% refund
If attendee cancels 13-1 days before event – no refund
On occasion, ACA may need to reschedule or cancel a class due to circumstances beyond our control, and attendees should plan travel accordingly. We recommend purchasing travel insurance or booking with an airline that will allow you to reschedule your flight if the need arises.
ENROLLMENT POLICY
Enrollment in ACA Pharmaceutical Compounding Training Courses is not limited to members of ACA. Participants registering as student pharmacists must be currently enrolled in an accredited school of pharmacy and be able to provide proof of status. Class spaces for student pharmacists may be limited.
ACA CONTINUING PHARMACY EDUCATION PROGRAM
The mission of the American College of Apothecaries (ACA) Continuing Pharmacy Education Program is to conduct educational programs that empower pharmacy professionals to provide exceptional patient care. Learn more about the CPE Program's Goals and Policies.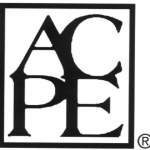 Dermatological Compounding with Pain Management, a practice-based course, has been approved for 15 contact hours (1.5 CEUs) of continuing education credit being obtained in live programming. Attendees will be required to complete an evaluation form at the completion of the program. Attendees requesting CE will be required to provide their NABP e-Profile ID and birthdate (MMDD) to receive credit for any ACPE-accredited CPE session. Any unclaimed credit with a date of participation that is 6 months and older will not be eligible for processing.​​​​​​​
The American College of Apothecaries, Inc. is accredited by the Accreditation Council for Pharmacy Education as a provider of continuing pharmacy education. All sessions carrying the ACPE program number are approved for continuing education credit.