Our top priority is providing the best training opportunities for pharmacy professionals in the safest environment for employees, instructors, participants, and the community. ACA followed local public health guidelines to develop the following protocols.
Our safety protocols include:
Daily health screening upon entrance to facility for all class participants and staff
Limiting visitors to facility and lowering class size
Allowing staff to telework and informing staff not to come to work if sick
Enforcing six-foot distancing for all individuals throughout facility
Dedicated workspaces for class participants during compounding training courses, including classroom and lab areas
Providing masks to every individual
Providing hand sanitizer and disinfectant wipes to all visitors, class participants and staff at facility entrance, in bathrooms, breakroom, training room, and labs
Offices, bathrooms, breakroom, and lab are cleaned and disinfected daily
Additional measures will be taken throughout the facility to prevent unnecessary contact between individuals
Earn CE and save $100* on October, November, and December ACA Compounding Training Courses with code FALL22
>Remember—ACA and ACVP members save an additional $200 off non-member prices. Send 2 or more staff and save even more.
*does not apply to student pharmacist rates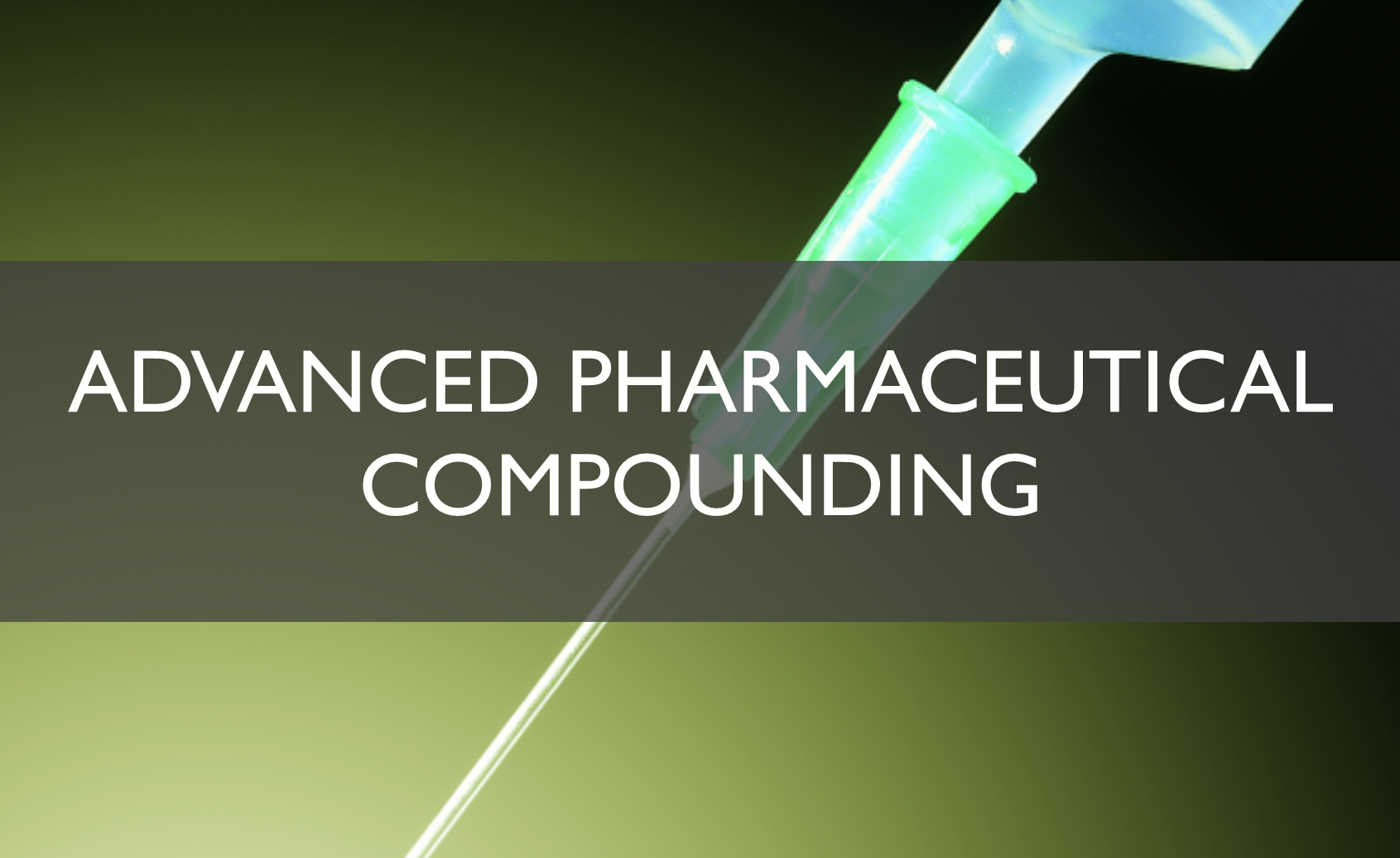 REGISTER EARLY & SAVE $70!
Special promotional pricing will be automatically applied to all registrations completed six weeks before the beginning of class. No code necessary; does not apply to student pharmacist rate or Letco EVP participants. The best value in compounding training just got a little better.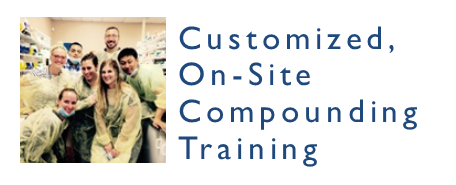 Your Site. Your Staff. Your Schedule
The ACA can present any of the current compounding training courses or business management training on location, or design a custom class (with or without CE) to meet your pharmacy's needs.
ADVANCED PHARMACEUTICAL COMPOUNDING is an accredited 15 hour (1.5 CEUs) practice-based course designed for pharmacists, technicians, and marketers who want to learn more advanced compounding skills and techniques for the community patient. Both non-sterile and sterile dosage forms will be covered however emphasis will be placed on non-sterile dosage forms.
This course is a combination of didactic lectures for content and laboratory activities to enhance an already established skill of compounding that will cover topics and create products unique to community extemporaneous compounding pharmacy practice.
The goal of this course is to expand on the participants' current knowledge of community extemporaneous compounding pharmacy and to discover and create innovative ways to treat patients in the community using advanced extemporaneous compounding pharmacy skills and techniques.
REQUIREMENTS: Participants choosing this course should have a solid understanding of fundamental compounding techniques and skills and must have completed a compounding training course within the past seven years (ACA or other provider acceptable). A copy of a certificate of completion for an acceptable course must be emailed to training@acainfo.org in order to complete enrollment for the course.
Topics covered will include:
flavoring chemistry
pediatric dosage forms and formulations
Rapid Disintegrating Tablets and tablet triturates
palliative care and hospice compounding opportunities
dosage forms for dentistry
advanced technology available for the community compounder
An emphasis will be placed on quality assurance/quality control as well as product analysis.
Our low instructor/participant ratio allows for individual attention and interaction. The program is structured to demonstrate skills that can be immediately implemented by participants. Learn about the ACA Compounding Training Instructors at acainfo.org/instructors.
Physicians and other health care professionals are welcome to attend.
*Funding for this course is provided in part by an unrestricted educational grant from the ACA Research and Education Foundation.
At the conclusion of this program, the participating pharmacist or technician will be able to:
 Recall basic pharmaceutical calculations from required compounding courses to be used in preparation of advanced pharmaceutical compounds
Explain legal obligations and requirements of 503A and 503B compounding facilities
Use advanced pharmaceutical compounding techniques to extemporaneously compound prescriptions, utilizing supplied materials
Discuss theory of and experiment with flavoring chemistry related to non-sterile oral products
Review pediatric dosage forms and formulations related to community compounded products
Formulate and compound Rapid Disintegrating Tablets and tablet triturates
Discover palliative care and hospice compounding opportunities to grow your business
Define non-sterile compounded dosage forms for dentistry patients
Practice manipulation of advanced technology available for the community compounder
Demonstrate appropriate documentation of compounding procedures and practices performed according to best practice guidelines, utilizing supplied materials
Discuss the challenges and opportunities associated with unique routes of administration and unique dosage forms
Assess extemporaneously compounded products for quality control according to best practice guidelines
ACA | ACVP | PPHI Member
MEMBER BENEFIT: Save $100 when you add a 2nd attendee from the same pharmacy for only $1195.
REGISTER EARLY & SAVE $70!
Special promotional pricing will be automatically applied to all registrations completed six weeks before the beginning of class. No code necessary; does not apply to pharmacy student fees, EVP, or ACA Compound Academy. The best value in compounding training just got a little better.
Class Dates & Registration
For assistance registering for a compounding training course or to check availability for a course that is closed to online registration, call 901-383-8119 and leave a message or e-mail training@acainfo.org.
MORE SAVINGS: Letco EVP participants save on ACA & ACVP member prices for ACA Compounding Training Courses!
ACA or ACVP members will need to log into their ACA or ACVP account (click "Sign In" next to the member options listed above) to validate their membership. The Letco EVP price should automatically update to the reflect the member benefit; select this option. Enter the promotional code during checkout for the additional EVP discount.
Attendee Cancellation Policy
If attendee cancels 30+ days before event – full refund less 5% administrative fee
If attendee cancels 29-14 days before event – 50% refund
If attendee cancels 13-1 days before event – no refund
On occasion, ACA may need to reschedule or cancel a class due to circumstances beyond our control, and attendees should plan travel accordingly. We recommend purchasing travel insurance or booking with an airline that will allow you to reschedule your flight if the need arises.
Travel & Hotel Accommodations
Course participants are responsible for their own reservations and charges. The ACA National Training Laboratory is located at 2830 Summer Oaks Dr., Bartlett, TN 38134. Special rates for course participants are available at a selection of nearby hotels; information is available at www.acainfo.org/hotels or contact the ACA office at 901-383-8119 or training@acainfo.org.
ENROLLMENT POLICY
The mission of the American College of Apothecaries is to support the professional practice of the independent community pharmacist. Enrollment in ACA Pharmaceutical Compounding Training Courses is not limited to members of ACA, however, participants must meet one of the following criteria: own their own pharmacy; work for an independent community pharmacist as an associate; or work in a hospital, academia, or a pharmacy-related association. Participants registering as pharmacy students must be currently enrolled in an accredited school of pharmacy and be able to provide proof of status and class spaces may be limited.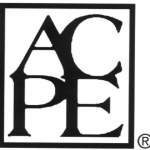 Advanced Pharmaceutical Compounding, a practice-based course, has been approved for 15 contact hours (1.5 CEUs) of continuing education credit being obtained in the live programming with ACPE Universal Activity Numbers 0201-0000-20-006-L07-P/T. This UAN has an initial release date of 8/20/2020 and an expiration date of 8/20/2023. Attendees will be required to complete an evaluation form at the completion of the program. Attendees requesting CE will be required to provide their NABP e-Profile ID and birthdate (MMDD) to receive credit for any ACPE-accredited CPE session. Due to new ACPE regulations, if required information is received after 60 days, a $250 late fee will be assessed before CE will be processed. Any unclaimed credit with a date of participation that is 6 months and older will not be eligible for processing.​​​​​​​
The American College of Apothecaries, Inc. is accredited by the Accreditation Council for Pharmacy Education as a provider of continuing pharmacy education. All sessions carrying the ACPE program number are approved for continuing education credit.