ACA's instructors bring real-world experience and insights into the classroom and provide technical and marketing experience. Our low instructor/participant ratio allows for individual attention and interaction.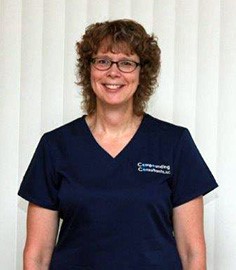 Brenda Jensen
CPhT, CNMT, MBA
Bio
Brenda Jensen
Brenda's pharmacy experience began in 1984 as a pharmacy specialist in the US Air Force and she has been involved in pharmacy one way or another since then (including retail and hospital pharmacy, nonsterile and sterile compounding, oncology and nuclear pharmacy). She is an owner at Compounding Consultants, LLC located in Sioux Falls, SD. Brenda has helped hundreds of sterile and nonsterile compounding pharmacies across the country improve compounding quality and safety through onsite gap analyses, training, and development of standard operating procedures. She has spoken for national and international organizations on compounding topics and has published articles about compounding. Brenda is a member of multiple pharmacy-related organizations and has held leadership positions with the American Pharmacists Association (APhA) Compounding SIG, International Academy of Compounding Pharmacists (IACP), and the American College of Veterinary Pharmacy (ACVP). She has served on the APhA House of Delegates and has been a peer-reviewer for American Society of Health System Pharmacists (ASHP) technician CE programs and Pharmacy Technician's Letter. In her spare time, she volunteers with Habitat for Humanity internationally.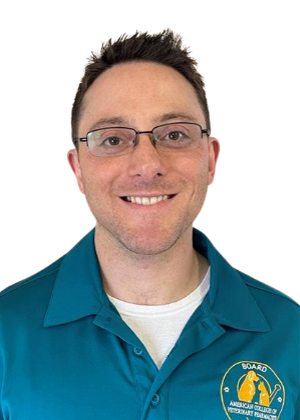 Connor Jones
PharmD, FACVP
Bio
Connor Jones
Connor Jones, PharmD, was born and raised about 40 miles outside of St. Louis city in a rural area surrounded by hardwood forest. It was in the outdoors that he fell in love with nature and animals and realized his passion for animals at the age of about 5. Some of his fondest memories are of his frequent trips to Lone Elk Park, the Saint Louis Zoological Park, and hiking in the hardwood forests of Missouri. his childhood idol was Steve Irwin.
Connor graduated from Saint Louis College of Pharmacy in 2015 and has been working at Lindenwood Drug in Saint Louis since 2010; first as a student and now as a Compounding pharmacist. Connor lives in St. Louis with his dogs Bud, Buster, and his cat Brody. His best days at work are when he gets to meet any of his veterinary patients (despite his best efforts, the Saint Louis Zoo refuses to let him meet any of the patients he'd made prescriptions for).   When he's not at work, his hobbies include anything involving the outdoors.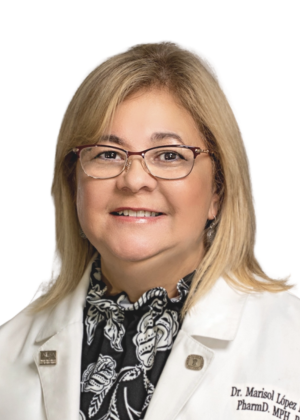 Marisol Lopez
RPh, MPH, FACA, FACVP
Bio
Marisol Lopez
Marisol Lopez earned her Bachelor degree in Pharmaceutical Sciences in 1990 from the University of Puerto Rico (UPR). In June 2007, she completed her Master degree in Public Health, at Medical Science Campus with a major in Public Health Administration.
Marisol has received training and certifications on USP <797> Pharmaceutical Compounding, Sterile Preparations and USP <795> Pharmaceutical Compounding – Nonsterile Preparations Non Sterile at U.S. Pharmacopeial Convention (USP) Rockville, MD; Sterile and Non Sterile Compounding and Veterinary Symposiums from Professional Compounding Centers of America (PCCA). She also participated in international compounding courses in Salvador Bahia, Brasil and Madrid, Spain.
Marisol works as an Adjunct Professor at the School of Pharmacy of PR and has developed non-sterile and sterile compounding laboratory experiences for first and second year pharmacy students. She has offered continuing education presentations in USP 795 and USP 797 for the Continuing Education Division of the School of Pharmacy, University of PR, and the Puerto Rico Pharmacists Association, (Colegio de Farmaceuticos de PR). In addition, Marisol has collaborated in the development of the compounding sections of the Pharmacy Act of Puerto Rico.
In 2006, Marisol developed an aseptic techniques training for Spanish speaking pharmacist and pharmacy technicians, based on USP 797, and continues providing consultations and courses to promote the adherence to quality in compounding.
Marisol has participated in clinical research activities and aseptically compound study agents, following USP 797 regulations, in drug-study protocols in the Clinical Research Center for the School of Medicine at UPR.
As part of her active participation in the pharmacy profession in PR, Marisol received the honor of being named the Innovative Pharmacist of the Year Excellence in Innovation Award in 2014, from the Puerto Rico Pharmacist Association (Colegio de Farmaceuticos de Puerto Rico), sponsored by Upsher-Smith Laboratories.
At the present, she is the President of International Society of Pharmaceutical Compounding (ISPhC) based in Spain, a member of the International Academy of Compounding Pharmacists (IACP) and a Fellow of the American College of Apothecaries (ACA) and the American College of Veterinary Pharmacists (ACVP). Marisol represents Region 2 on the ACA Board of Directors.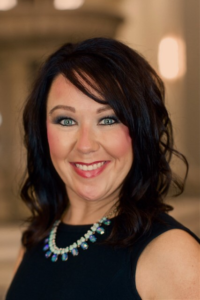 Bio
Keri Hunter
Keri Hunter, CPhT, MBA is currently employed by Fountain Plaza Pharmacy, in Morristown, Tennessee. Keri received her Bachelor in Business Administration (Marketing) degree from East Tennessee State University in 2006 and her Masters in Business from Milligan College in 2013. Keri has been a Certified Pharmacy Technician for 14 years and has served many roles in the pharmacy industry during that time. She very quickly developed a passion for compounding, particularly veterinary therapy. She has been extensively trained in sterile and non-sterile compounding (USP <795> and <797>), quality assurance/control, calculations, regulatory issues, marketing and sales, and leadership. She is experienced in PCAB and ACHC Accreditation, has served as a consultant for compounding and retail pharmacies, and recently launched a new home infusion division. Keri has several years of experience in training pharmacy technicians and staff, provider education, and speaking engagements in the compounding industry. She was chosen as PCCA Technician of the Month in April 2012 and regularly attends various continuing education events. She has worked with pharmacists, physicians, veterinarians, and universities to develop new compound formulations, stability studies, and training/education.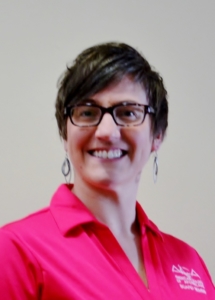 Nancy Stoehr
PharmD, FACA, FIACP
Bio
Nancy Stoehr
Nancy Stoehr earned her PharmD from the University of Wisconsin Madison School of Pharmacy in 2006 and is currently enrolled in the Master of Education  Teaching and Learning program at Concordia University Wisconsin. She is a Fellow of the American College of Apothecaries and a Fellow of the International Academy of Compounding Pharmacists. Nancy has been carrying out her vocation as an Assistant Professor at Concordia University Wisconsin School of Pharmacy since 2012 where her teaching focus is pharmaceutical dosage forms and extemporaneous pharmaceutical compounding for the community patient. Her research focuses on stability and quality of compounded dosage forms and formulation development as well as scholarship of teaching and learning within the non-sterile compounding laboratory. Nancy has a background in sterile compounding as a home infusion pharmacist and as a hospital pharmacist. She is currently continuing her pharmacy practice as a compounding pharmacist with Skywalk Pharmacy in Milwaukee, WI which has a non-sterile pediatric community compounding focus. She enjoys incorporating practice and research into her education of technicians, pharmacists and future pharmacists.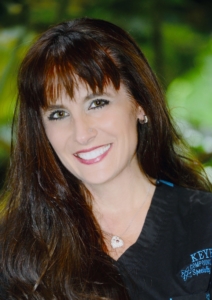 Suzanne Keyes
PharmD, FACA, IFMCP
Bio
Suzanne Keyes
Dr. Keyes graduated with a Bachelor of Science degree from Southwestern Oklahoma State University College of Pharmacy in 1996 and returned to academia in 1999 enrolling in the non-traditional Doctor of Pharmacy pathway offered through the University of Oklahoma College of Pharmacy.  In 2004, she graduated with her Doctor of Pharmacy, the highest degree offered to pharmacists.
Dr. Keyes has had 20 years' experience in varied pharmacy settings; retail management for a chain drugstore, nursing home consultant, hospital pharmacist and her current position as the lead functional medicine pharmacist in her compounding pharmacy in Western Oklahoma.  Suzanne's passion to get to the underlying cause of disease is what drove her to pursue advanced education and become the seventh pharmacist in the world to become a certified practitioner through the Institute for Functional Medicine. Dr. Keyes is a Fellow of the American College of Apothecaries.
Dr. Keyes has been honored with invitations to speak about functional medicine for the International Association of Compounding Pharmacists (IACP) and the National Association of Community Pharmacists (NCPA).  In the last two years, Dr. Keyes' has been interviewed and her practice highlighted online by both Dr. Blair Thielemier (Pharmapreneur Academy; Elevate Pharmacy Summit) and Dr. Alex Barker (The Happy PharmD).  In 2016, Dr. Keyes was selected by Ortho Molecular Products as the 2016 "Spotlight Pharmacist of the Year".