Pharmacy Compliance Solutions
Transparency. Urgency. Compliance.
ACA's Pharmacy Compliance Solutions, Powered by LicenseTrak, brings together all of the tools you need to record, track and manage critical compliance items for your facilities and staff. Reduce your risk of fines or operational losses for your business.
Here are Some of the Details
Below is what your company dashboard might look like. 
Everything can be customized for your pharmacy.
There are three different modules available. 
•  The Compliance Module
•  The Accreditation Module
•  The Error Tracking Module
Buy one, two or all three.  Save with each additional module. 
Pricing is listed below.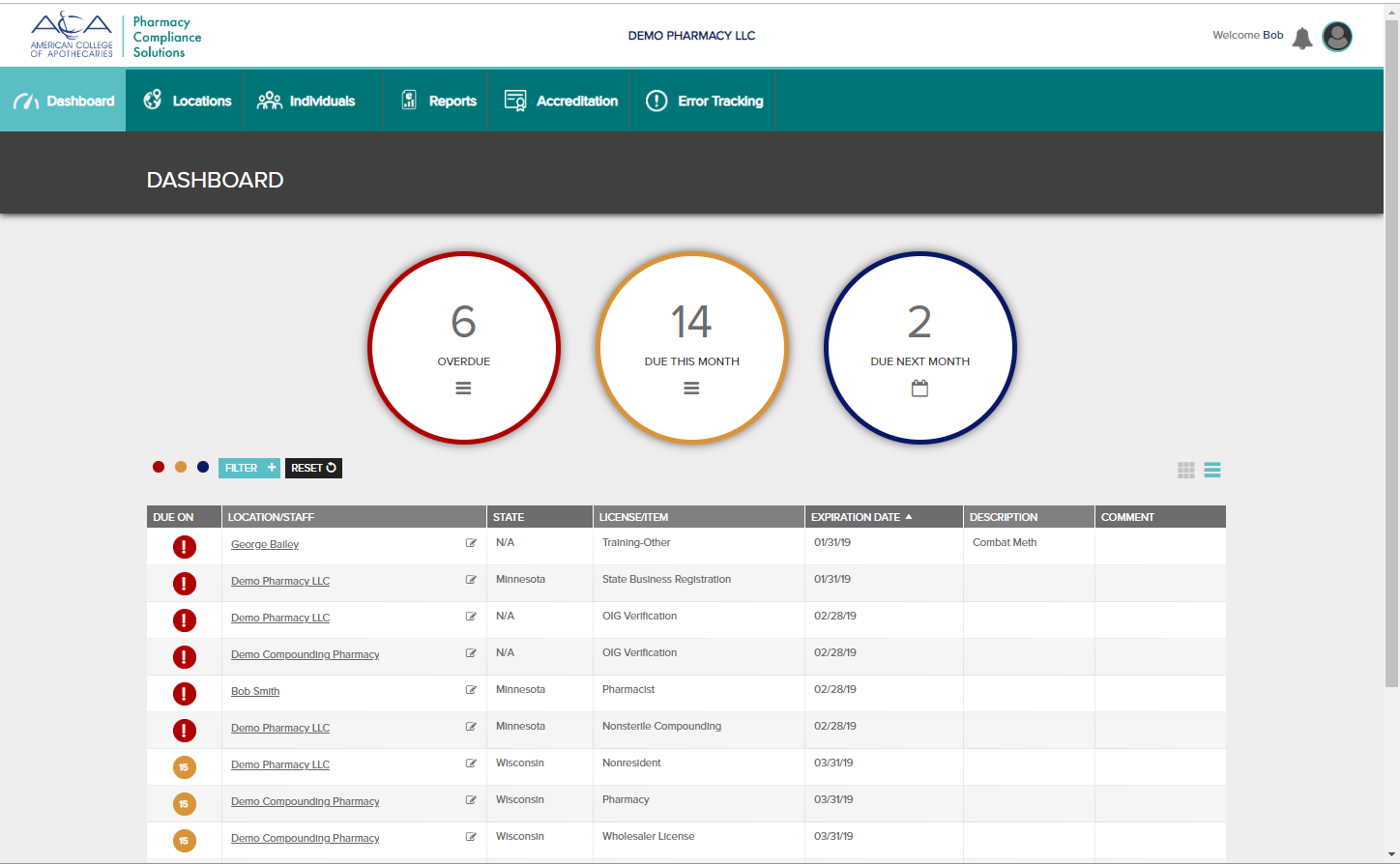 Compliance Task Management
Track licenses, registrations, certifications, contracts, training programs and other key compliance items. Get proactive notices before items are due to expire or need other actions.

Comprehensive Task List
Central Document Storage
Proactive Notifications
Accreditation Management Systems
Ensure that all of your accreditation requirements are met and recorded.  LicenseTrak AMS provides a task list and calendar to quickly show items that need completion in a daily, weekly, monthly or annual basis. Customize the task list according to your unique needs.

Customizable Task List
Calendar of To-dos
Central Recording and Documentation Storage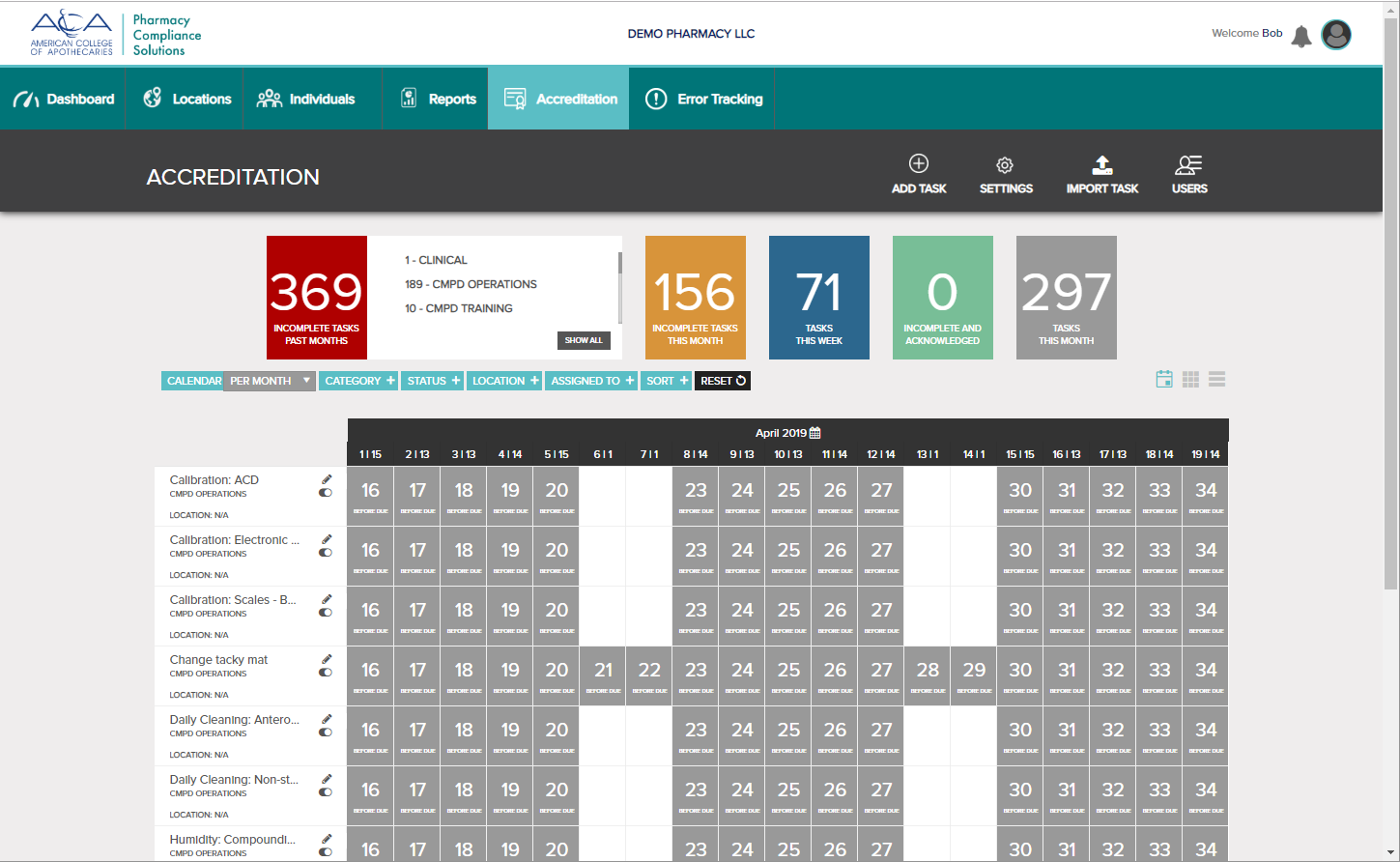 Error/Complaint Management
Record and manage errors and complaints. Standardized process and data entry ensures accuracy and completeness.  Powerful reporting options to help review, resolve and close tickets.

Standardized Categories and Reasons
Simple but Complete Process Flow
Multiple Reporting Options