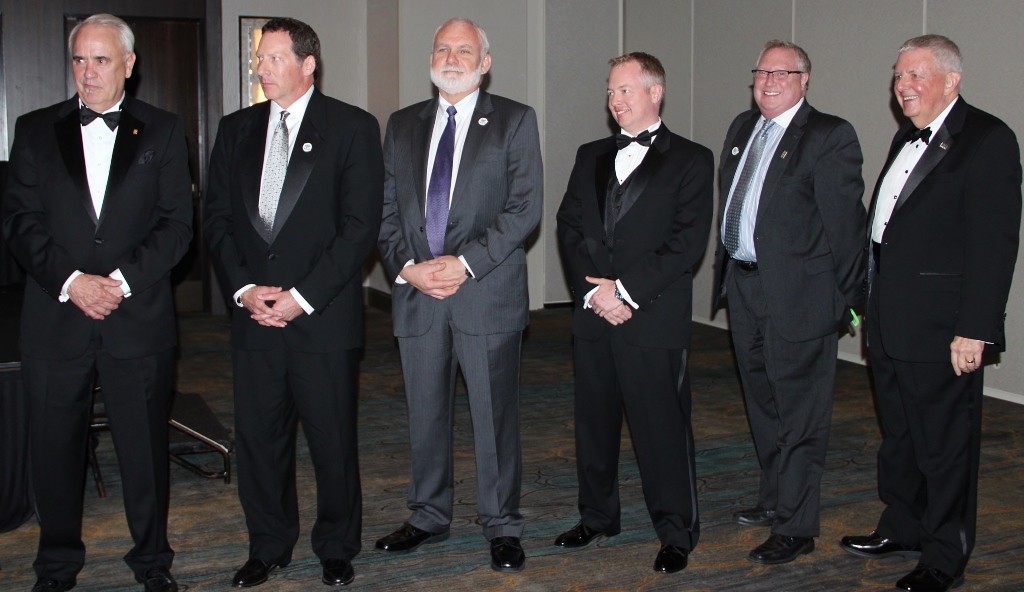 The following independent pharmacists were installed as officers of the American College of Apothecaries during its 2015 Annual Educational Conference in Fort Lauderdale, Florida:
Chairman of the Board – Jim Martin
Jim Martin is a pharmacist licensed in both Georgia and Texas and has been the co-owner of Martin & Martin Management Consultants, LLC with his wife Dorinda since October 2004.  They currently operate multiple pharmacies in the Austin, Texas area. Martin served as Executive Director and CEO of the Texas Pharmacy Association from 2000 to 2009. He has also served as ACA Region 9 Director. A former Member of the Georgia General Assembly, Martin has also served as President and Chairman of the Board of the Georgia Pharmacy Association and President and Chairman of the Board of the National Community Pharmacists Association (NCPA) and is a member of the American Pharmacists Association, American College of Apothecaries, the Georgia Pharmacy Association and the Texas Pharmacy Association. Martin currently serves on the Board of Lone Star Co-Op & on the Board of Directors of its Affiliate, Compliant Pharmacy Alliance, LLC, and has been appointed by Texas Governor, Rick Perry to serve on the Board of The Texas Health Service Authority. Martin has been the recipient of multiple awards for leadership in pharmacy including the prestigious Bowl of Hygeia Award and the Pathfinders Award presented by the Texas Pharmacy Foundation.
President – Jerry Greene
Jerry Greene is a pharmacist and owner of San Diego Compounding Pharmacy.  After receiving his baccalaureate degree from Western Michigan University in 1982, Jerry then went on to receive his pharmacy degree at the University of the Pacific.  Jerry served two (1 year terms) as President of the San Diego Chapter of the California Pharmacists Association after 6 years on their Board of Directors. Since 2002, Jerry has held an Assistant Clinical Professor's position at The University of California San Diego's Skaggs School of Pharmacy.  Jerry was inducted as an ACA Fellow in 2003 and served three (4 year terms) as Region 12 Director for the ACA. He is a member of The American Pharmacists Association (APhA), The International Academy of Compounding Pharmacists (IACP), The California Pharmacists Association (CPhA), The National Community Pharmacists Association (NCPA) and is a Lifetime Member of The Hog Owners Group.
President – Elect – Thomas J. Hunt
Tom Hunt received his B.S. degree in pharmacy from St. Louis College of Pharmacy in 1980 and his MBA from St. Louis University in 1986. Between 1980 and 1990, Tom worked as a staff pharmacist, pharmacy manager, district manager and business consultant to franchisees.  In 1990 he purchased Lindenwood Drug. Currently Tom has ownership in two pharmacies in the St. Louis area. In addition to his responsibilities as a pharmacist, manager and owner, Hunt is an adjunct clinical instructor at St. Louis College of Pharmacy and affiliate clinical faculty at Southern Illinois University at Edwardsville.  Tom has served as ACA Regional Director for Region 7 for several years.  He is also a member of the Missouri Pharmacist Association, NCPA, APhA, IACP, and the American College of Veterinary Pharmacists.
Vice President – Ryan Oftebro
Ryan Oftebro is a pharmacist and co-owner of Kelley-Ross and Associates, Inc. which consists of four pharmacies in Seattle, WA. Ryan received his PharmD from the University of Washington in 2003, and completed a Community Practice Residency in 2004. Ryan currently oversees community and clinical services at Kelley-Ross which include programs with the Polyclinic and other community based healthcare organizations. Ryan has previously held a board position with the Washington State Pharmacy Association and is currently the Region 11 Director for the American College of Apothecaries as well as a Clinical Associate Professor with the University Of Washington School Of Pharmacy.
Treasurer – Steven Pryor
Steven Pryor received B.S. degree in pharmacy in 1981 and Doctor of Pharmacy degree from Southwestern Oklahoma State University in 2005. Steve is currently the managing partner of Scheffe Prescription Shop in Enid, Oklahoma. His professional interests are focused on patient care in community retail pharmacy. His local memberships include Enid Rotary Club, Enid Chamber of Commerce, and Main Street Enid. He is also member of the Oklahoma Pharmacists Association and National Community Pharmacists Association. He has served as District Director of both the Oklahoma Pharmacist Association and Kansas Pharmacist Association. Steven has been a member of ACA for over 20 years and is currently serving as Region 8 Director and Treasurer. Steven has been married to wife Donna for 32 years, and has three children.
###