Things You Should Know About Preparation For USP Changes
On Monday, June 12, 2023, ACA Compounding Faculty will present an open forum, open to all pharmacy professionals, about preparing for the upcoming USP Changes, how to prepare, what you should know. These changes will go into effect on November 1, 2023.  Will you be READY?
This meeting is FREE!
Host:  Ernie Gates, RPh, FACA
Panelists:
Denise Frank, RPh, FACA, FAPC
Brenda Jensen, CPhT, CNMT, MBA
Lisa Ashworth, BS Pharm, RPh, BCSCP, FACA
This meeting will be recorded.
OPEN FORUM

ALL PHARMACY PROFESSIONALS
FREE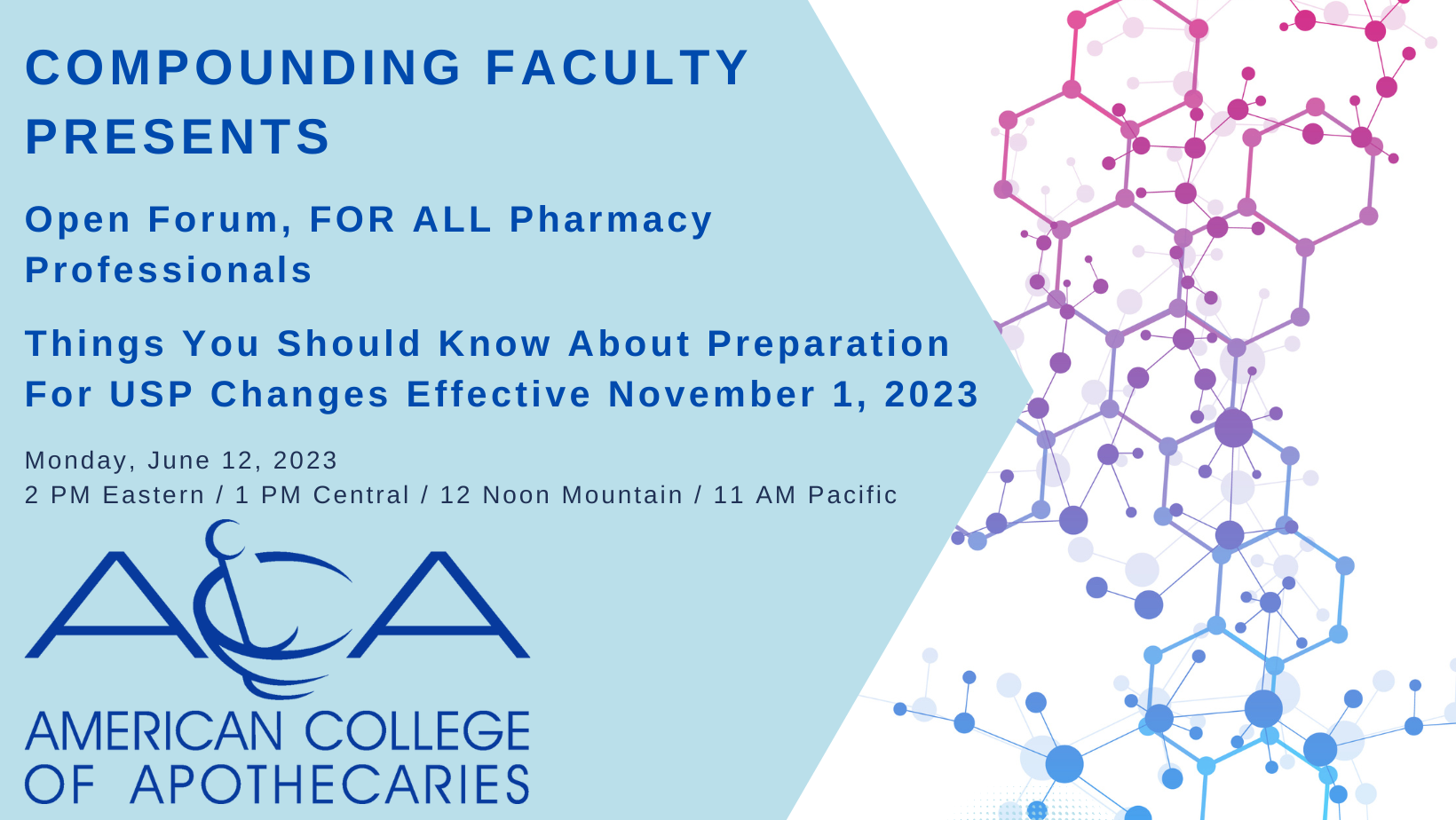 Recordings Will Be Available On-Demand