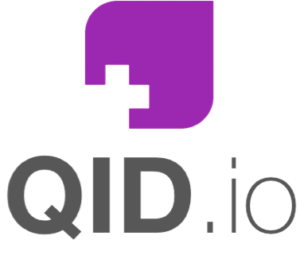 The American College of Apothecaries is proud to announce an agreement with the online professional pharmacy network QID to become its first nation-wide association partner in the United States. Through QID, pharmacists, pharmacy students and technicians have free 24/7 access to a secure network with verified pharmacy professionals that is HIPAA compliant.
"The ability to use QID to connect at any time with pharmacists across North America and ask questions or share best practices is perfectly aligned with our mission to encourage entrepreneurship and mentoring among pharmacy professionals," said Donnie Calhoun, RPh, FACA, FACVP, CEO and Executive Vice-President of the American College of Apothecaries.
"I've used QID myself to share my experiences as a pharmacy owner with MTM and smoking cessation programs," Calhoun added. "As well, I can consult with a pharmacist thousands of miles away who has just the information that I need and when I need it."
Calhoun is also excited about the ability to include ACA's pharmacy student members in the QID community.
"This is a fantastic resource for pharmacy students—they can use QID to build their professional network as they prepare to start their career. Today's students are increasingly "plugged in" and now ACA can provide them with online and mobile access to additional clinical resources and support."
With the launch of its secure, "members-only" community within QID, the American College of Apothecaries will provide important member updates and content, as well as a gateway to the entire QID network, including personalized news feed including curated journal articles, posts and clinical queries from colleagues, and insights from subject matter experts.
ACA members will also have access to over 35 QID communities of practice, which are used to share best practice and business efforts, and ultimately deliver better care.
For more information, visit www.acainfo.org/qid.