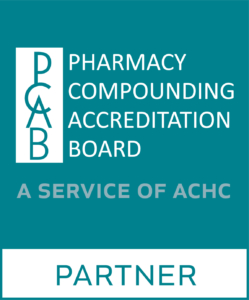 The American College of Apothecaries (ACA) and Accreditation Commission for Health Care are pleased to announce the establishment of a partnership designed to increase accessibility of ACHC service to ACA Members and Fellows. This agreement offers special pricing on ACHC accreditation services and educational resources to ACA Members and Fellows.  An email was sent to all ACA Members and Fellows with the special discount code, which can also be found on the Member Discounts page in the members-only section of the ACA website.
"The partnership between ACHC and ACA represents a natural expression of our organizations' shared values," said Jon Pritchett, PharmD, RPh, ACHC Associate Director of Pharmacy. "Both are committed to advancing safe practices and quality in serving patients in our health care system. ACA's role in the original establishment of PCAB is clear indication of the visionary leadership they are recognized for in serving their members and the industry as a whole."
Since the introduction of its pharmacy program in 1996, ACHC has grown to become a leading national accrediting organization with more than 900 pharmacies accredited in the U.S. ACHC has broad and extensive experience in the area of pharmacy compliance, including accreditation programs for non-sterile and sterile compounding through the Pharmacy Compounding Accreditation Board (PCAB), as well as infusion, specialty, and long-term care pharmacy services.
"We are pleased to join with ACHC and increase the accessibility of ACHC services to ACA members and Fellows. The ACA is committed to encouraging best practices in pharmacy and making the accreditation process more affordable is a tremendous benefit to our membership. Ultimately, our patients and communities will be the biggest beneficiaries from the commitment to value, integrity, and customer service provided by independent pharmacies with ACHC accreditation," said Donnie Calhoun, BPharm, RPh, FACA, FACVP CEO/Executive Vice President.