ST. PETE BEACH, FL, February 8, 2019: The American College of Apothecaries presented the 2018 ACA Member of the Year Award to Marisol Lopez, RPh, MPH, FACA, FACVP, of Trujillo Alto, Puerto Rico.
The award, established in 2013, recognizes an ACA Member for exceptional accomplishment and effort in serving his or her community and promoting community pharmacy through mentoring, entrepreneurship, and education, as well as support of the ACA.   The presentation was made during the Presidents' Banquet Friday evening, at the College's 2019 Annual Educational Conference hosted at the Don CeSar.
Marisol Lopez excels in the field of education and mentoring as she has dedicated herself to the promotion of community pharmacy and the continued development of pharmacy professionals.
As an ACA Fellow, Lopez has served the organization through roles on the ACA Board of Directors and as a compounding training class instructor. She has been instrumental in expanding ACA's compounding training into the Caribbean and is an outstanding teacher and mentor to class participants.
A 1990 graduate of the University of Puerto Rico (UPR) with a bachelor's degree in Pharmaceutical Sciences, Lopez completed a Master's degree in Public Health with a major in Public Health Administration in 2007.
Lopez works as an Adjunct Professor at the School of Pharmacy of Puerto Rico and has offered continuing education presentations for the Continuing Education Division of the School of Pharmacy, University of PR, and the Puerto Rico Pharmacists Association (Colegio de Farmaceuticos de PR). In addition, Lopez has collaborated in the development of the compounding sections of the Pharmacy Act of Puerto Rico.
In 2014, Lopez received the honor of being named the Innovative Pharmacist of the Year Excellence in Innovation Award by the Puerto Rico Pharmacist Association, sponsored by Upsher-Smith Laboratories.
At the present, Lopez is the President of International Society of Pharmaceutical Compounding (ISPhC) based in Spain, a member of the International Academy of Compounding Pharmacists (IACP) and a Fellow of the American College of Apothecaries (ACA) and the American College of Veterinary Pharmacists (ACVP).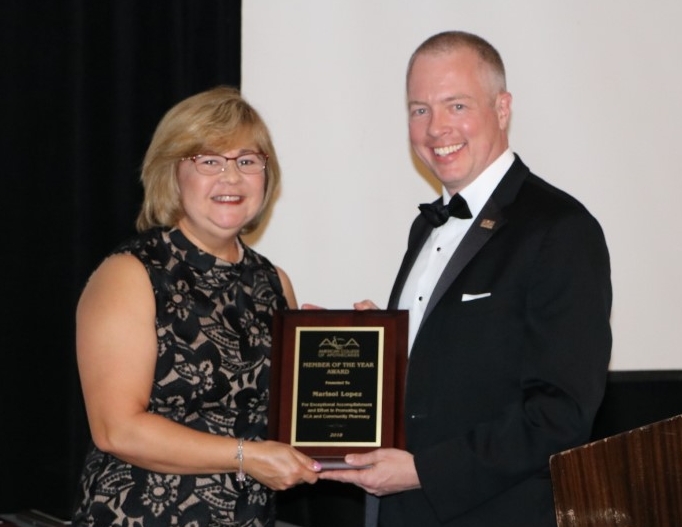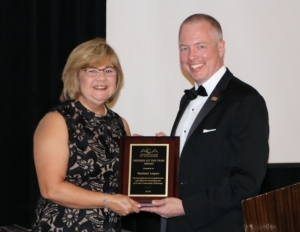 ACA 2018 Member of the Year Marisol Lopez with 2018 Chairman of the Board Ryan Oftebro