Are you an ACA Fellow or Member being recognized, receiving an award, or in the news? Send a photo and the information to linda@acainfo.org so we can share with our members.  We are proud of the accomplishments of all our members.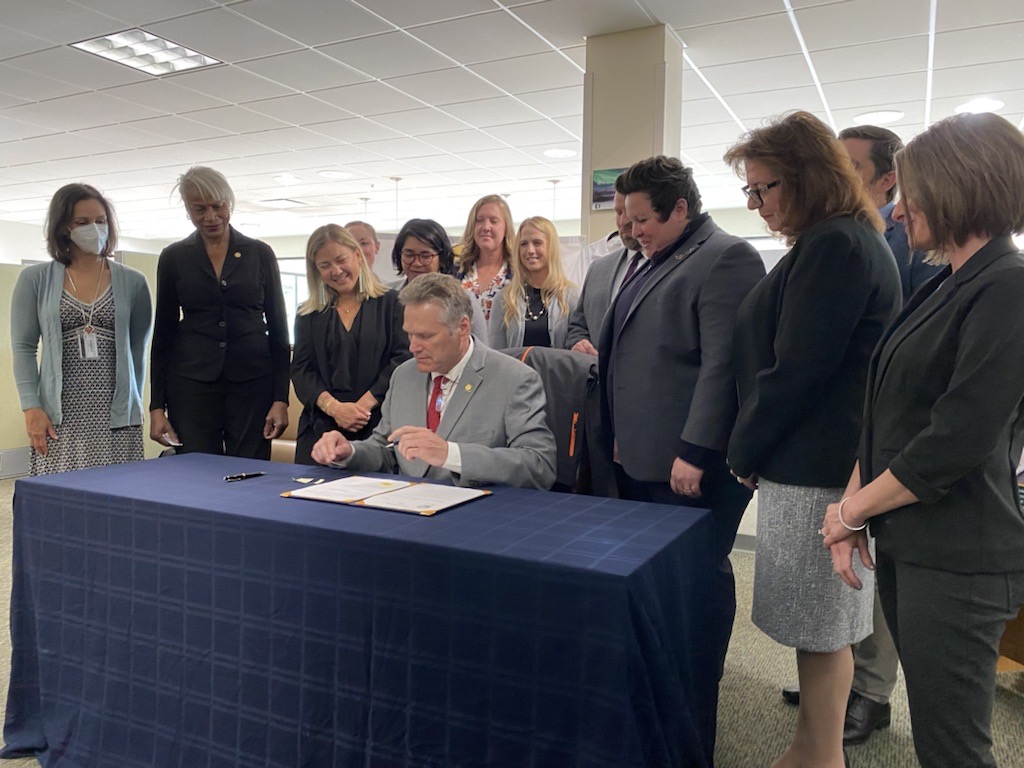 It was a great day for pharmacy in the state of Alaska when Governor Mike Dunleavy signed HB 145 to Expand Pharmacist Authority at Bernie's Pharmacy. ACA Member, Terri Hall-Klouda, a steadfast champion of pharmacy in Alaska, commented that she was honored that the governor asked to sign at her pharmacy.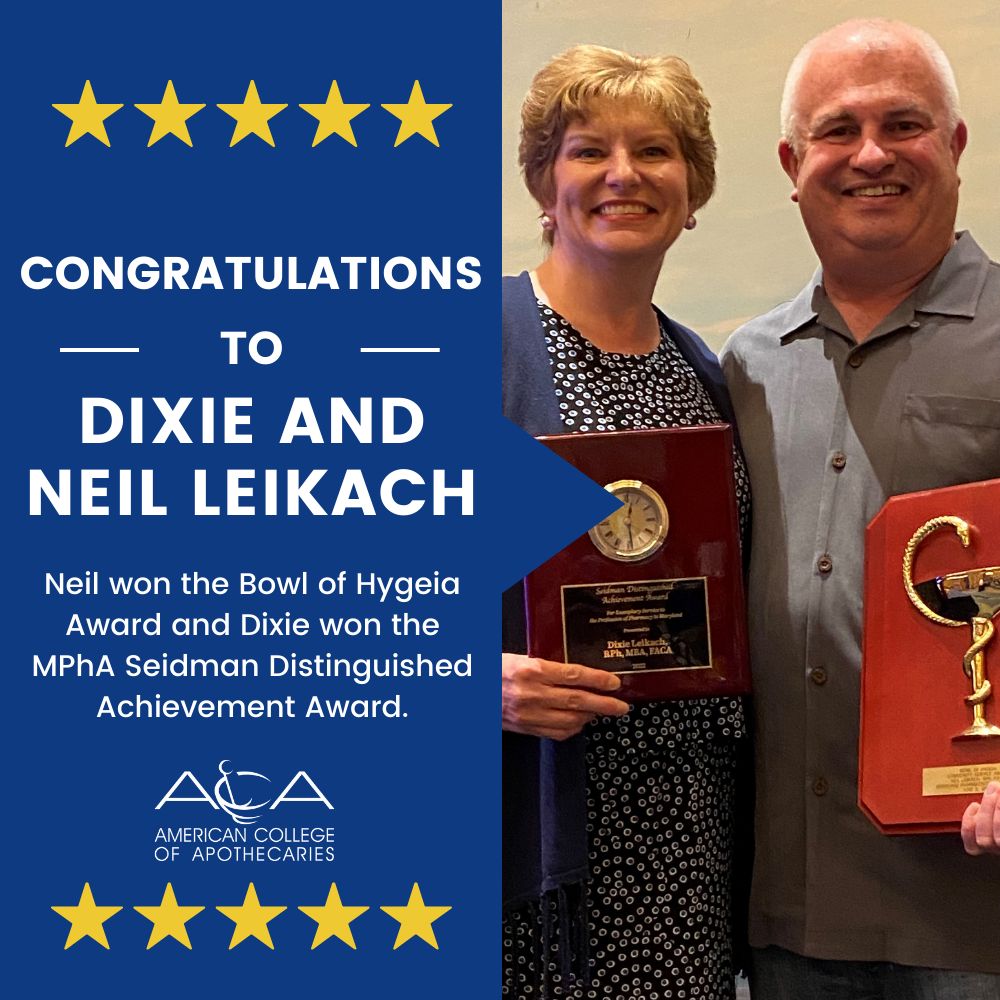 We want to extend a very special congratulations to ACA Fellows Dixie and Neil Leikach for winning the Bowl of Hygeia Award and the MPhA Seidman Distinguished Achievement Award from the Maryland Pharmacists Association. We're so proud of their achievements!

Congratulations to Emeritus Fellow, John Oftebro ('65), and Linda Garrelts MacLean ('78), being honored with the R. Keith Campbell Lifetime Achievement Award at the Washington State Pharmacy Reunion weekend in October 2022.
Congratulations to ACA Members elected to the
2022-2023 Tennessee Pharmacy Association Board of Directors

ACA Fellow
PRESIDENT
Jay Phipps, PharmD, FACVP, FACA
Phipps Pharmacy, Inc.
Pharmacy Gladiator | CEO
______________________________________________________________________________________________


ACA Student Pharmacist Member
PRESIDENT, TENNESSEE SOCIETY OF STUDENT PHARMACISTS (TSSP)
Maya Patel, PharmD Candidate
Belmont University College of Pharmacy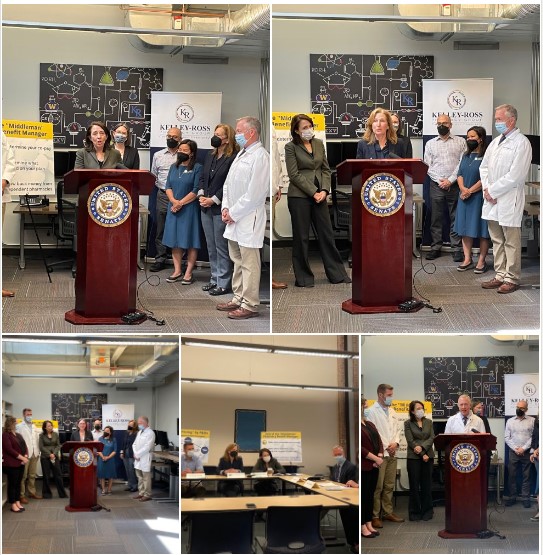 Congratulations to ACA Fellow, Ryan Oftebro and the staff at Kelley-Ross Pharmacy Group that was visited by Senator Maria Cantwell, Congresswoman Kim Schrier and State Representative My-Linh Thai to participate in a roundtable to discuss the Senator's PBM Transparency Act that she has co-sponsored with Senator Charles Grassley. This is a critically important bill that would bring transparency and put a stop to unfair and deceptive business practices carried out by PBMs, which harm patients and small pharmacies. The event was at our new location inside Gay City: Seattle's LGBTQ Center. Jenny Arnold, PharmD, BCPS from the Washington State Pharmacy Association led the discussion and we were joined by pharmacy and patient advocates who helped articulate the need for PBM reform. We have been fighting for this reform for a long time and its very gratifying to see this gaining traction! Thank you Kristine Crawford, Clinton Knight, Erica Sessle and Rod Shutt for your impactful contributions! Special thanks to Matt and Bekah Telew (She/They) for helping host!  LEARN MORE