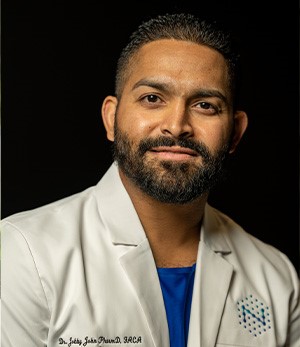 Members of The University of Texas at Austin College of Pharmacy Alumni Association board have selected the winners of this year's Alumni Awards. The 2023 recipients will be recognized on Saturday, November 4, 2023 at the college's Texas Pharmacy Homecoming Tailgate, generously sponsored by H-E-B.
Dr. Jobby John is a distinguished figure in pharmacy practice, known for his innovation and dedication to patient care. By founding Lake Hills Compounding Pharmacy and Wellness Center in Austin, Texas, at just 26, he secured his place as one of the U.S.'s youngest pharmacy owners. An esteemed graduate of The University of Texas College of Pharmacy (2013), Dr. John's work at Lake Hills emphasizes the importance of compounding in crafting individualized care. This dedication to tailoring solutions extends to his venture, Nimbus Healthcare. As a digital platform, Nimbus integrates advance technologies like AI and data analytics to revolutionize patient care, making personalized medicine both accessible and affordable.
Earning recognition as a fellow of the American College of Apothecaries and the president-elect of Texas Pharmacy Association, Dr. John's career epitomizes the evolution of pharmacy: blending traditional wisdom with cutting-edge technology.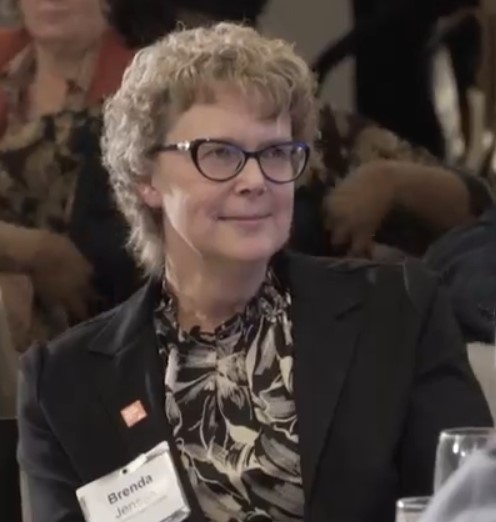 Congratulations to ACA Member, Brenda Jensen, owner of Compounding Consultants, LLC for receiving The USP Jacob Bigelow Award
The USP Jacob Bigelow Award acknowledges the outstanding contribution by an individual volunteer. It is presented in recognition of exceptional dedication and important contributions to the achievement of USP standards-setting and impact or improvement of USP's standards-setting processes. The award is named after botanist, botanical illustrator, and physician Jacob Bigelow (1787–1879), who developed the materia medica list and nomenclature in the first USP.
Brenda Jensen, Chair, Compounding EC
Brenda's commitment to USP is unwavering and uncompromising despite an incredibly demanding schedule with pharmacy consultation and her students.
As the Chair of the CMP EC, Brenda has remained a pillar of ethics and character for over a decade despite pushback from stakeholders on compounding standards.
Brenda's style of leadership is rare — firm in her stance when the science is clear, she is also generous and inclusive. Quick to admit when others' expertise is required, she values and appreciates the unique expertise that every EC member brings to the table.
She led the group that made possible that revisions of <795> and <797> became official.
Are you an ACA Fellow or Member being recognized, receiving an award, elected to a local or state office, or in the news? Send a photo and the information to linda@acainfo.org so we can share with our members.  We are proud of the accomplishments of all our members.