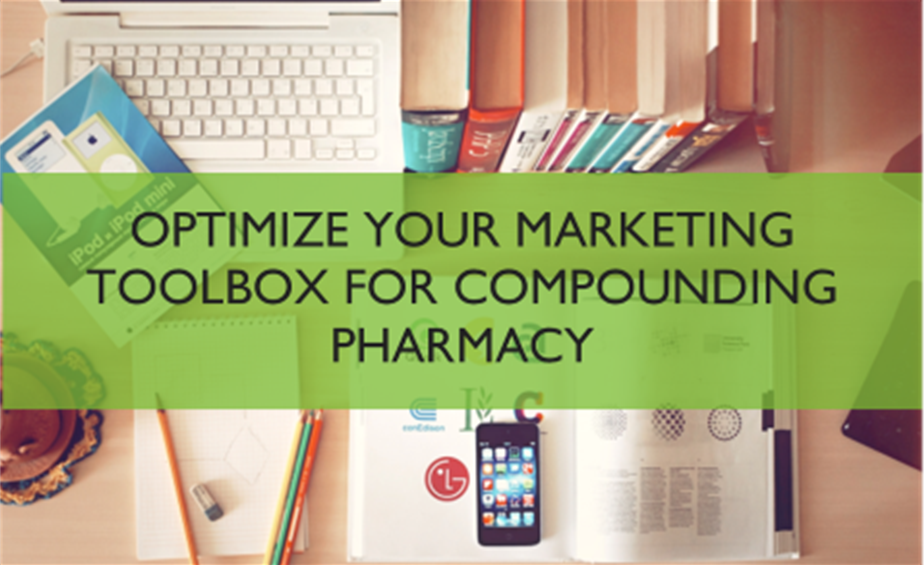 REGISTER EARLY & SAVE $50!
Special promotional pricing will be automatically applied to all registrations completed six weeks before the beginning of class. No code necessary; does not apply to student pharmacist rate or Letco EVP participants. The best value in compounding training just got a little better.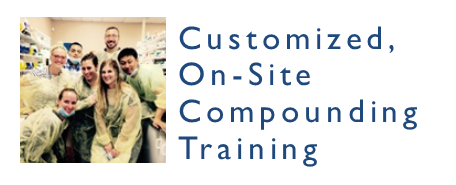 Your Site. Your Staff. Your Schedule
The ACA can present any of the current compounding training courses or business management training on location, or design a custom class (with or without CE) to meet a pharmacy's needs.
This live and/or web-based course will offer a practical look at marketing and sales strategies to grow and expand the independent compounding pharmacy, both routinely and in response to challenges.
Marketers, pharmacists, and technicians will participate in an interactive course, including lecture, hands-on activities, and roundtable discussions. Attendees will learn the roles that social media, creative collateral, and branding play in successful growth. From creating a personalized marketing "toolbox," to getting past the gatekeeper, to effective provider communication (even on Zoom!) this course will equip attendees to grow their current compounding business and to measure success.
With Keri's more than two decades of experience in compounding and marketing, she will lead this fun, interactive course to prepare the attendee for the "real world" of provider and patient education. Don't miss this unique opportunity to gain new, creative tactics to enhance your marketing efforts, while networking with your marketing peers! 
Our low instructor/participant ratio allows for individual attention and interaction. The program is structured to demonstrate skills that can be immediately implemented by participants.
Learn about the ACA Compounding Training Instructors at acainfo.org/faculty
*Funding for this course is provided in part by an unrestricted educational grant from the ACA Research and Education Foundation.
>>Class Schedule Coming Soon<<
At the completion of this activity, the participant will be able to:
Build a current compounding business through practical provider and patient marketing strategies, roundtable discussions, and hands-on projects
Discover how to pivot marketing strategies and creatively engage in response to challenges and shifts in industry behavior
Compare the differences between marketing to providers and marketing to patients
Compile marketing collateral and online media to increase visibility and enhance growth efforts in compounding
Construct a personalized "marketing toolbox" to support sales efforts and provider education opportunities
Plan effective communication with providers and staff during initial meetings and follow-ups
Create virtual meetings with providers
Choose technology and social media to expand your pharmacy
Analyze the success of marketing efforts
ACA | ACVP | PPHI Member
MEMBER BENEFIT: Save $100 when you add a 2nd attendee from the same pharmacy for only $500.
ACA | ACVP | PPHI Student Pharmacist Member
Non-Member Student Pharmacist
REGISTER EARLY & SAVE $50!
Special promotional pricing will be automatically applied to all registrations completed six weeks before the beginning of class. No code necessary; does not apply to pharmacy student fees, EVP, or ACA Compound Academy. The best value in compounding training just got a little better.
Class Dates & Registration
For assistance registering for a compounding training course or to check availability for a course that is closed to online registration, call 901-383-8119 and leave a message or e-mail training@acainfo.org.
MORE SAVINGS: Letco EVP participants save on ACA & ACVP member prices for ACA Compounding Training Courses!
ACA or ACVP members will need to log into their ACA or ACVP account (click "Sign In" next to the member options listed above) to validate their membership. The Letco EVP price should automatically update to the reflect the member benefit; select this option. Enter the promotional code during checkout for the additional EVP discount.
Attendee Cancellation Policy
If attendee cancels 30+ days before event – full refund less 5% administrative fee
If attendee cancels 29-14 days before event – 50% refund
If attendee cancels 13-1 days before event – no refund
On occasion, ACA may need to reschedule or cancel a class due to circumstances beyond our control, and attendees should plan travel accordingly. We recommend purchasing travel insurance or booking with an airline that will allow you to reschedule your flight if the need arises.
ENROLLMENT POLICY
Enrollment in ACA Pharmaceutical Compounding Training Courses is not limited to members of ACA. Participants registering as student pharmacists must be currently enrolled in an accredited school of pharmacy and be able to provide proof of status. Class spaces for student pharmacists may be limited.
ACA CONTINUING PHARMACY EDUCATION PROGRAM
The mission of the American College of Apothecaries (ACA) Continuing Pharmacy Education Program is to conduct educational programs that empower pharmacy professionals to provide exceptional patient care. Learn more about the CPE Program's Goals and Policies.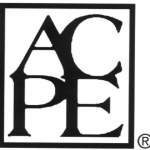 Optimize Your Marketing Toolbox for Compounding Pharmacy
Any unclaimed credit with a date of participation that is 6 months and older will not be eligible for processing.​​​​​​​
The American College of Apothecaries, Inc. is accredited by the Accreditation Council for Pharmacy Education as a provider of continuing pharmacy education. All sessions carrying the ACPE program number are approved for continuing education credit.