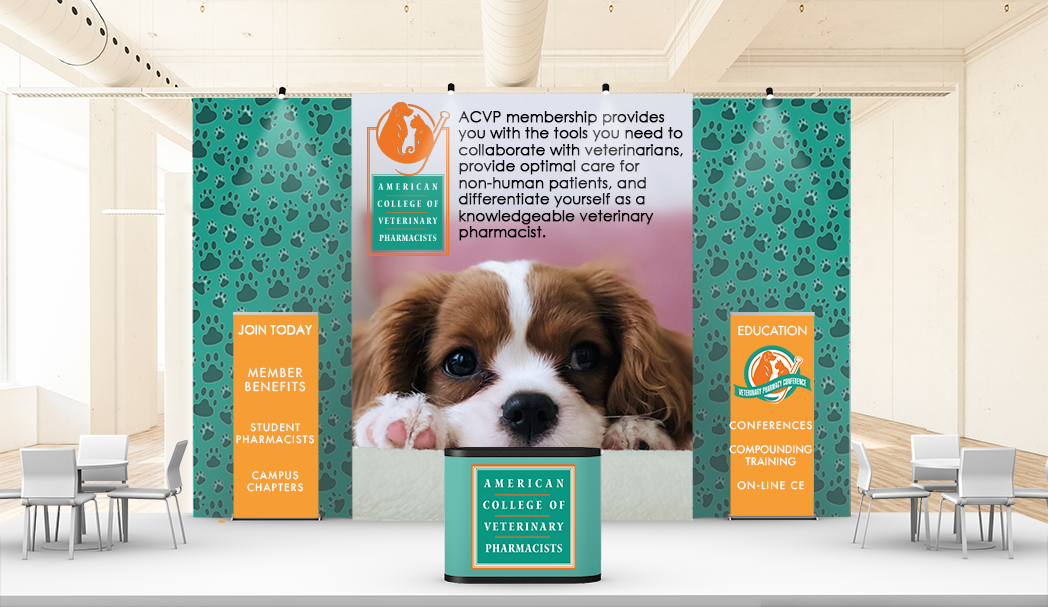 American College of Veterinary Pharmacists
Promoting education and leadership of pharmacy professionals into enhance non-human patient care.
ACVP membership provides the tools you need to collaborate with veterinarians, provide optimal care for non-human patients, differentiate yourself as a knowledgeable veterinary pharmacist, and to provide you with a network of colleagues also practicing veterinary pharmacy.
We are committed to providing live and online continuing education for pharmacists and veterinary pharmacy professionals. Learn more at the ACA | ACVP | PPHI Educational CEnter.
Explore the Virtual Tradeshow