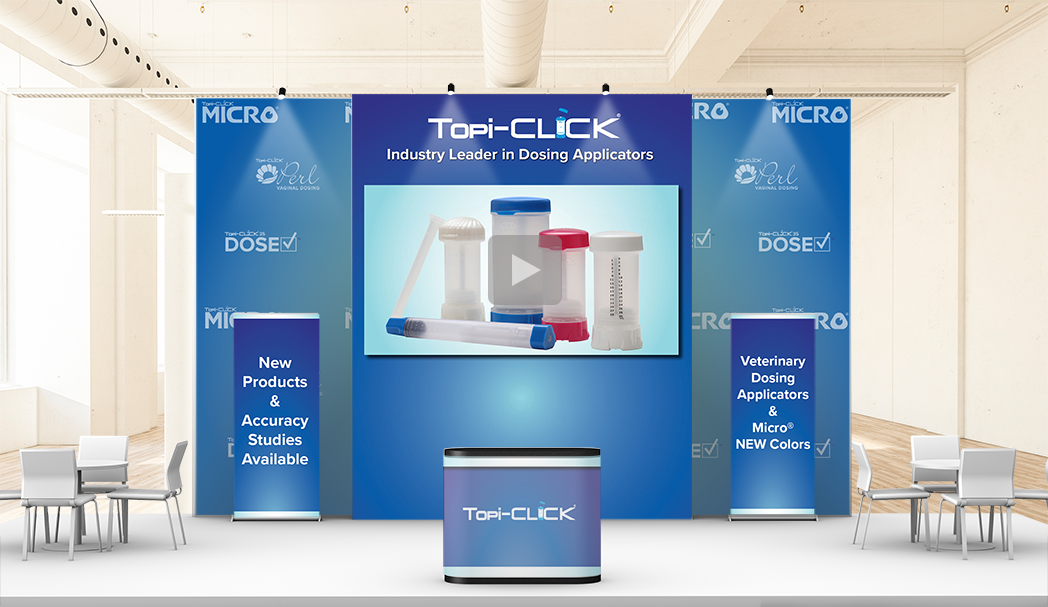 LOCATION
Topi-CLICK
Topi-CLICK®, the leader in metered dosing applicators for human and veterinary patients, is the most accurate compared to other dispensers in independent studies. As a pacesetter in the industry, Topi-CLICK® has developed leading-edge advancements in dosing applicators.
Since launching the revolutionary topical applicator in 2007, we've continued to be a pacesetter in the healthcare industry. In an ongoing effort to make it easier for patients with a wide variety of needs to obtain an accurate dose, Topi-CLICK® has been unrelenting in pursuing new technologies and innovation. Patients, doctors and compounding pharmacists have shown their appreciation with enthusiastic, word-of-mouth endorsements.
As Topi-CLICK® continues to fine-tune the best topical applicator on the market, and add new products, it remains committed to its core mission: improving people's lives. Our continuous pursuit of new technologies and innovation offers the promise of a better tomorrow.
Explore the Virtual Tradeshow