Overview:
One of the American College of Apothecaries' strengths is the open sharing of ideas — which historically has been accomplished through in-person meetings. ACA is augmenting these meetings by establishing expert faculties that will assemble using digital technology — including Zoom, Microsoft Teams, email, and online forums. Participation in faculty meetings is intended to increase member engagement, thus facilitating peer-to-peer networking and relationship building.
Member in all classes:
Faculty participation is optional and offered to ACA members at all individual membership levels, which include our Fellows, pharmacists, student pharmacists, pharmacy technicians, pharmacy marketers, and affiliates. Faculties will thus seasoned pharmacy professionals to interact and share their expertise and experiences with others who have high interest levels and are in the process of establishing their expertise. Each faculty will elect a Chair and Chair-Elect who will serve for one-year terms.
Initially two faculties:
1. Compounding Faculty
2. Nutrition & Wellness Faculty
Meetings of faculty:
Meetings of faculty will focus on topics about which members are passionate — and could include but not limited to discussions of specific products, techniques and methods, concepts, issues, and opportunities. Because meetings will not involve the awarding of continuing education credit, the discussions will not be restricted by ACPE guidelines. Hence, speakers at meetings of faculty could include representatives or organizations that provide proprietary items to our members.
Founding faculty sponsors:
ACA is seeking financial support of organizations that are aligned with the expertise and interests of one or more of our faculties — and that desire to be designated "Founding Faculty Sponsor".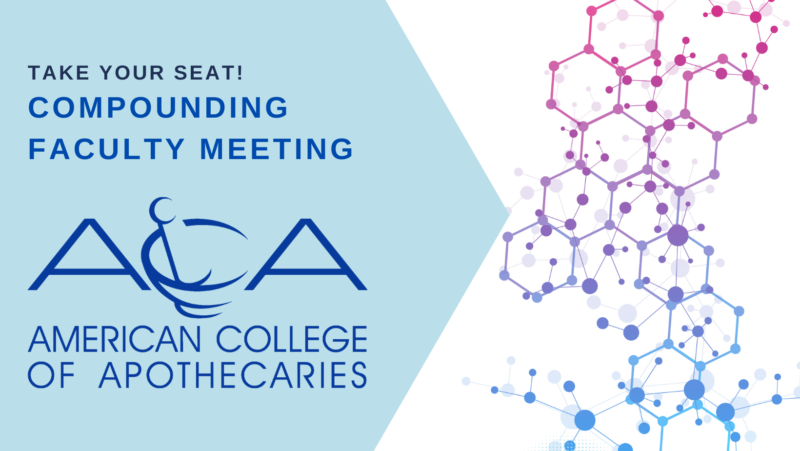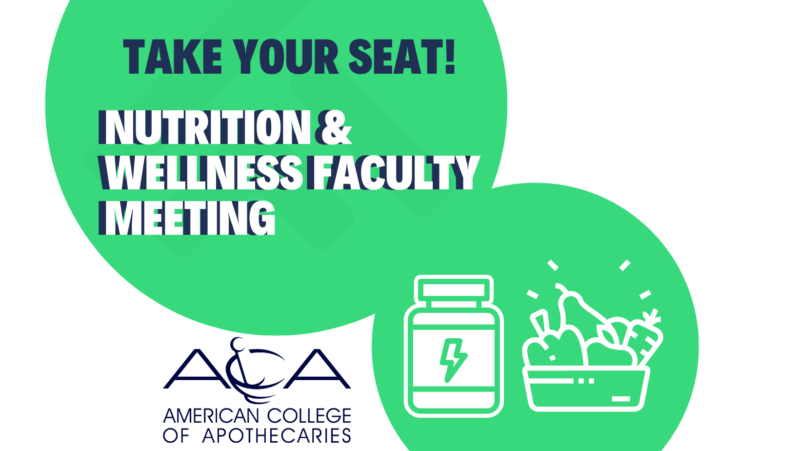 *For additional information please contact:
Linda Cathey, Faculty Membership Coordinator — linda@acainfo.org